Alabama Football News
Nick Saban says it breaks his heart to hear former players say Alabama is not playing to the standard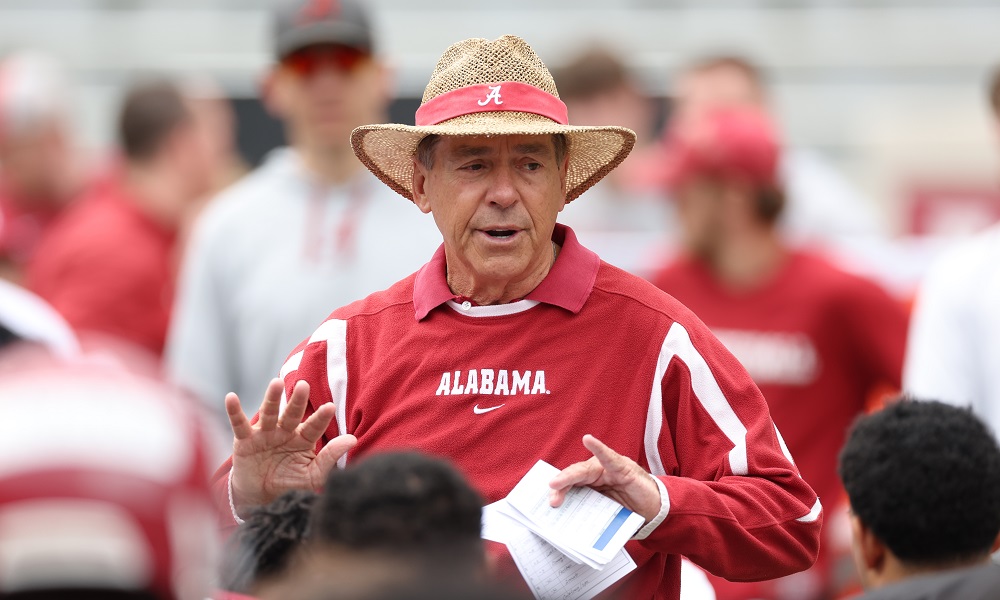 Nick Saban said it breaks his heart to hear former  Alabama players say the Crimson Tide are not living up to the Alabama standard.
Multiple former Alabama players have openly criticized the play of the Tide this season. Saban is aware, and he addressed his feelings toward it on "Hey Coach" Thursday.
"When former players come back to me, it hurts my heart, and I told the players this, so I'm not speaking out of school, that anybody that's ever played here in this culture and on this team would think that anybody on this team is not playing to that culture and to that standard," Saban said. "That really breaks my heart because I'm responsible for that, and I want all the players to feel the responsibility that goes with that in terms of who we are at Alabama, how we play, what we do and how we do things. We're working on it."
Alabama and Saban will look to get back to the high standards in Tuscaloosa Saturday when Austin Peay comes to town.