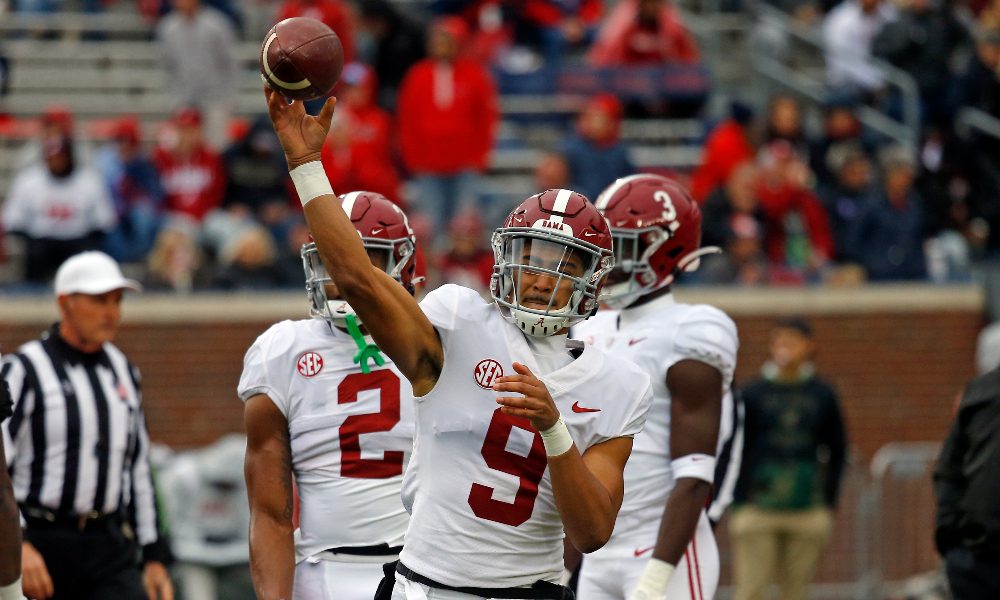 Alabama football jumped up one spot in the latest College Football Playoff rankings, but the Crimson Tide's playoff chances have dropped, according to ESPN.
The Tide currently have a 12 percent chance to reach the Playoff, which is better than Tennessee and LSU's chances.
Georgia has the best chance with a 99 percent chance to be a part of the final four. Ohio State is behind them with a 96 percent chance, followed by Michigan with an 81 percent chance and TCU with a 56 percent chance.
USC and Clemson have the fifth and sixth best chances. The Tigers have a 31 percent chance and the Trojans have a 15 percent chance.
Alabama will have its last opportunity to impress the College Football Playoff committee Saturday.