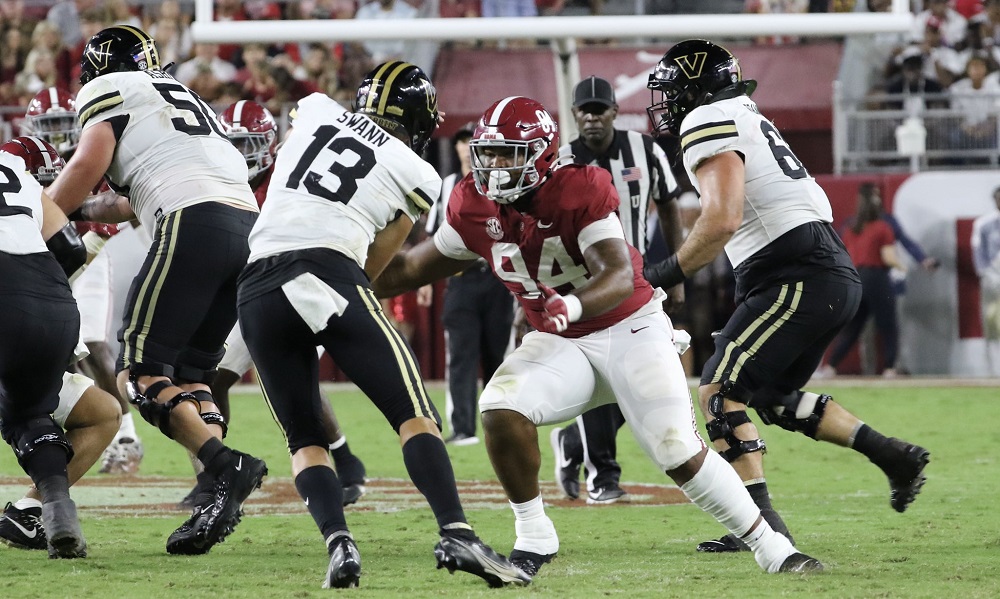 DJ Dale announced he officially declared for the NFL Draft Thursday.
Dale is a senior defensive lineman for the Alabama Crimson Tide. He is a product of Clay-Chalkville High School in Alabama.
The Alabama native was named a starter for the Tide as a true freshman, and he enjoyed consistent playing time through his career at UA. He finished last season with 17 total tackles, 3.5 tackles for loss and 2.5 sacks.