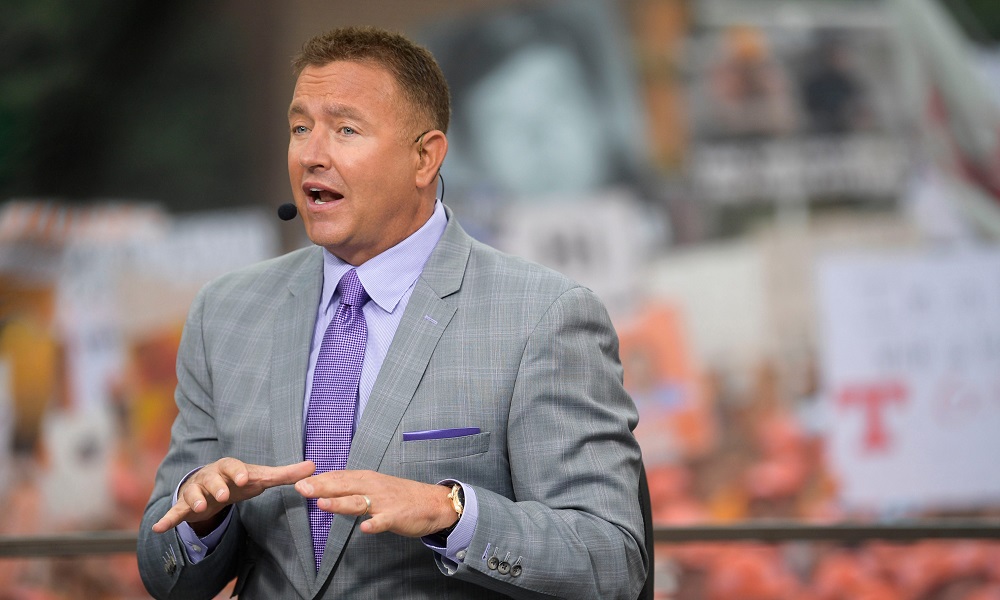 ESPN College Football analyst and commentator Kirk Herbstreit discussed if he felt Georgia was becoming the new Alabama in his media zoom call ahead of Monday's National Championship game.
Herbstreit will be on the call for the Bulldogs' matchup against TCU on Monday night.
Despite Alabama losing two games this season, he said he feels he is still a believer in the Crimson Tide when addressing if Georgia is becoming the new Alabama.
"I think Alabama is still Alabama. I know they've been off here or there a tick here. They lost in the last play of the game to Tennessee, last play of the game to LSU. I'm still a huge believer in Nick Saban and Alabama…Now if they win Monday night, Gameday travels all around the country and these teams always say, 'We want Bama, we want Bama.' They're going to have to update that to 'We want Georgia.' I mean Georgia is recruiting at as high level as anybody since Kirby's been there. Most importantly, they're developing players as well as anybody. To his credit, I think he learned a lot of this when he was a young coordinator. He's found a way to not take your foot off the gas."
Herbsteit went on to say he feels if Georgia wins Monday, Smart will set a new standard.
"Kirby is doing an amazing job, and I think most people that follow the sport on a national level would recognize that and definitely put him either equal to Bama, or if he wins Monday, yeah, like you said, he's the new standard in the sport."