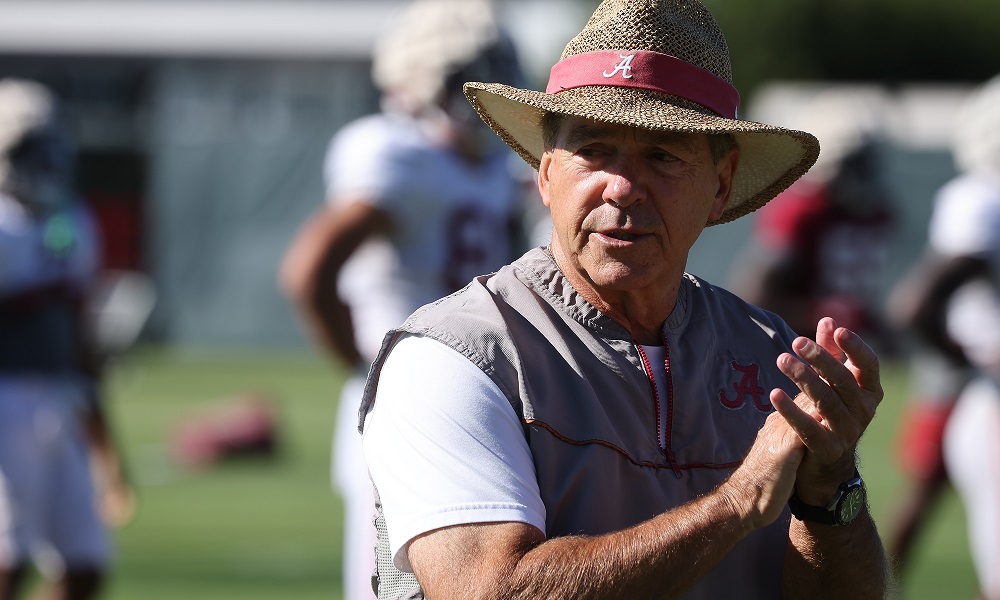 Former Alabama running back, Bo Scarbrough gave a behind-the-scenes look at Nick Saban's coaching hiring process on the latest episode of the Bama Standard.
Scarbrough played for Alabama from 2015 to 2017. He was a part of the Crimson Tide's leadership team when the Crimson Tide had to search for a new offensive coordinator after the 2017 season. He reflected back on the conversation Saban had with him before hiring Mike Locksley as the Tide's offensive coordinator.
"From being on the leadership team and being one of the guys that met with Coach Saban regularly, he is not the type of guy that would hire someone because everybody wants him to do it," Scarbrough said. "Back when we was going through the OC thing when Lane had left and Sarkisian had got the job up in Atlanta, All the offensive players had a meeting with Coach Saban and, we basically said that we wanted coach Locksley. He told me I never hire a guy who everyone wants me to hire. I always hire the guy who I think best fits the situation, a guy that gets along with the players and who knows what they're doing and how to run the system…From me meeting with Coach Saban I just think that Coach Saban would say I'm not gonna hire a guy everybody want me to hire."
Saban and Alabama football are back in search of a coordinator after Pete Golding departed from the program to to go to Ole Miss.