Alabama Football News
Former Gator QB Jaden Rashada's failed NIL contract revealed: Are Alabama's numbers similar?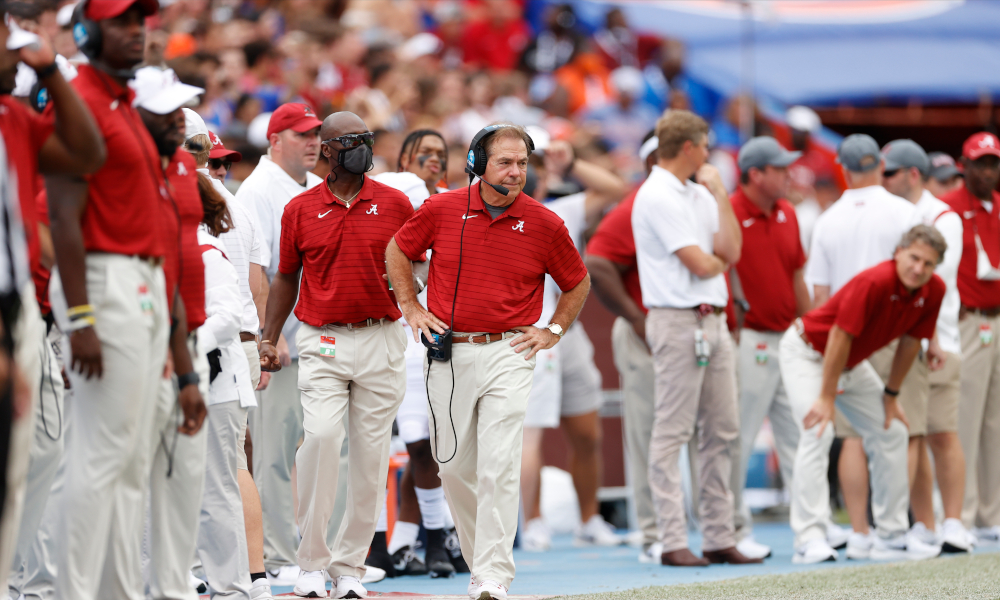 The failed NIL contract Jaden Rashada reportedly received from the Gator collective has been revealed, and it has many wondering if Alabama and the rest of college football are headed in the same direction.
The Athletic released the details of the contract in a recent article. Rashada was set to receive $13.85 million over four years from the Gator collective, which is not associated with the Florida athletic program. The funds he was set to receive were going to start with a $500,000 payment upfront.
The former four-star quarterback was set to receive $250,000 every month during his freshman year. As a sophomore, he would have received 291,666.66 per month. The amount of money would have increased to $375,000 a month during his junior year. If Rashada returned for his senior season, the California product would have received $195,833.33 per month.
Rashada would have had to complete the following requirements under the contract:
Residence in Gainesville, Fla.
At least one branded Twitter post and one branded Instagram post per month.
Up to eight fan engagement events per year. These could include in-person appearances, social media engagements, video conferences or interviews. None would last longer than two hours.
Autograph up to 15 pieces of merchandise per year.
However, the deal did not go through after the Gator collective terminated the deal two days after the $500,000 upfront payment was due. Rashada backed out of his National Letter of Intent to Florida and flipped to Arizona State. He reportedly does not have a NIL deal.