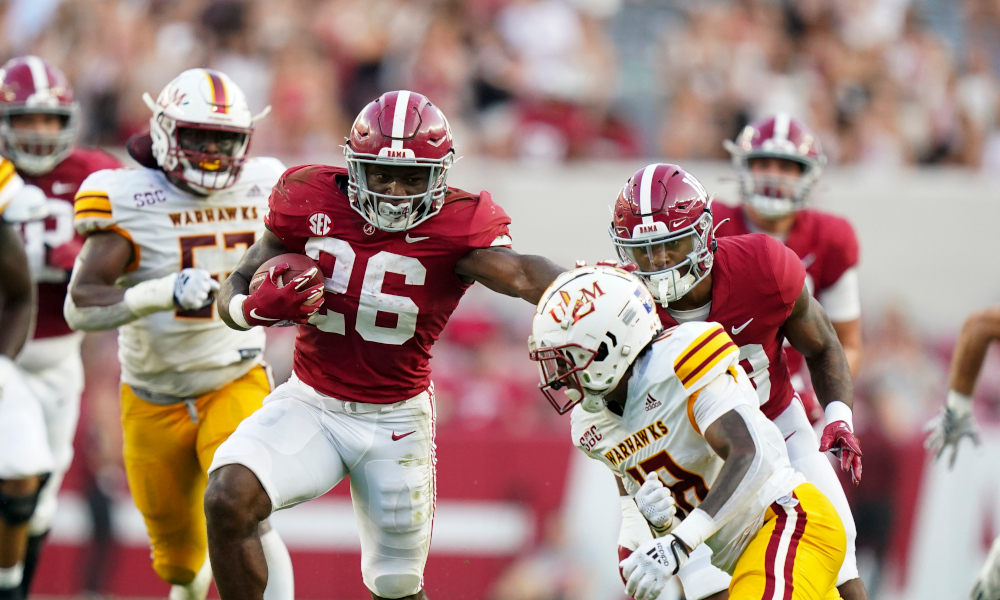 A pair of Alabama football players will go by new names this fall.
Alabama's freshman running back, Jamarion Miller and the Crimson Tide's early enrollee, Desmond Ricks are listed by new names on Alabama's roster.
Miller will go by Jam Miller.
The freshman rushed for 223 yards and two touchdowns on 33 carries during the 2022 football season. The Texas product played in ten games.
Dezmond Ricks will now go by Dezz Ricks.
Ricks signed with Alabama in December and enrolled in January. The former five-star played his last few seasons of high school football at IMG Academy.
Miller and Ricks will both be working to get some playing time for the Tide next season.