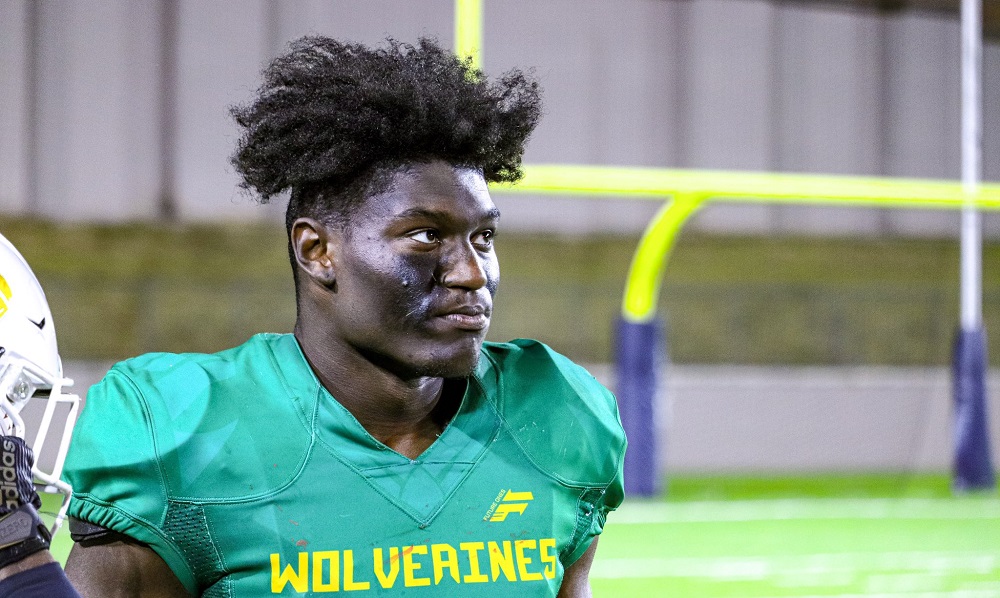 Alabama football enrolled a good portion of its 2023 recruiting class in January.
Each of the Crimson Tide's early enrollees will participate in the Crimson Tide's full off-season program. Touchdown Alabama will highlight each of Alabama's newest additions over the next few weeks in an article series.
We continue our series with explosive linebacker, Qua Russaw.
Qua Russaw
-Classification: Freshman
–Position: Linebacker
-Hometown: Montgomery, Alabama
-Height: 6-2
-Weight: 230 pounds
–Summary: Russaw leaps out on film when you watch his senior highlights.

The Montgomery product gets to the football with an incredible burst. His closing speed is ridiculous as he is projected to be able to run a 4.4 forty-yard dash.
Russaw is also built like he has been in Alabama's strength and conditioning program for about two to three years at 6-foot-2 and 230 pounds.
Alabama football could line him up at inside linebacker, but he has experience playing on the edge as an outside linebacker as well. His explosiveness off the edge, incredible sideline-to-sideline speed and ability to contain the edge give him an opportunity to be a great outside linebacker for the Crimson Tide despite not having the typical length for the position.
Russaw most likely has an uphill battle ahead of himself in his search for early playing time on defense. However, he should be in the mix to make an impact on special teams.
5-Star LB Qua Russaw is a fully-loaded TANK | THE RECRUITING TRAIL w/ Justin Smith