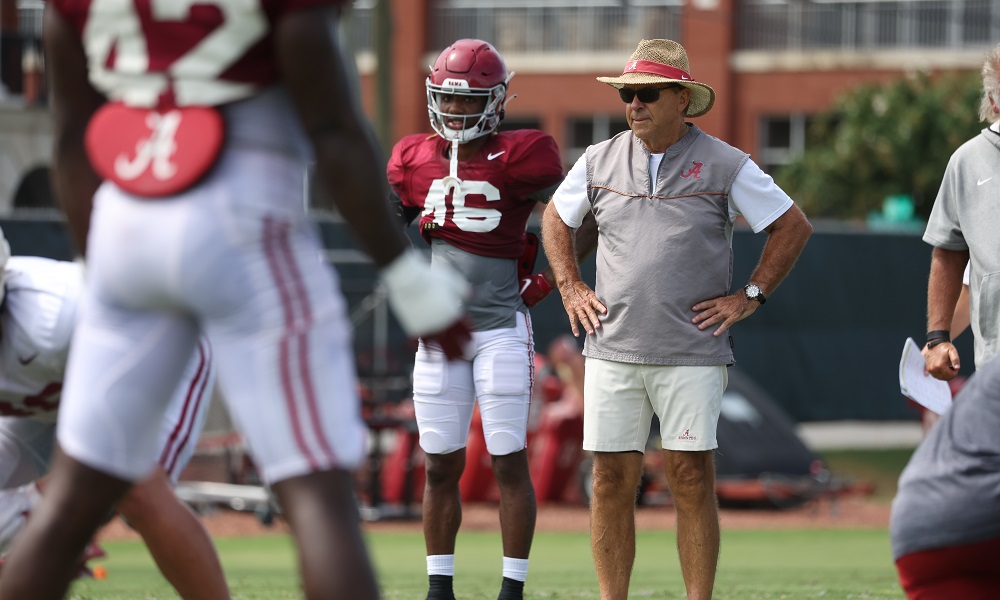 Nick Saban wants Alabama football players to have agents representing them as the navigate the world of NIL.
Saban was recently a guest on Stephen A. Smith's Know Mercy Podcast. The pair discussed a variety of topics, including the current state of name, image and likeness in college football. Smith brought up the addition of agents possibly making it harder for Saban and other coaches to recruit, and the Alabama head coach responded by saying he is in favor of Tide players having representation.
"We encourage our players to have an agent to represent them for marketing purposes, so they develop opportunities for them," Saban said. "My issue is we have a collective, where we raise money as an institution to create these things here, basically we are paying the guy to play. I want our guys to have agents. I want Bryce Young to have an agent, get representation, do Dr. Pepper commercials. I am all for that. That is what name, image and likeness were supposed to be."
Several college football players have signed with marketing agent firms.