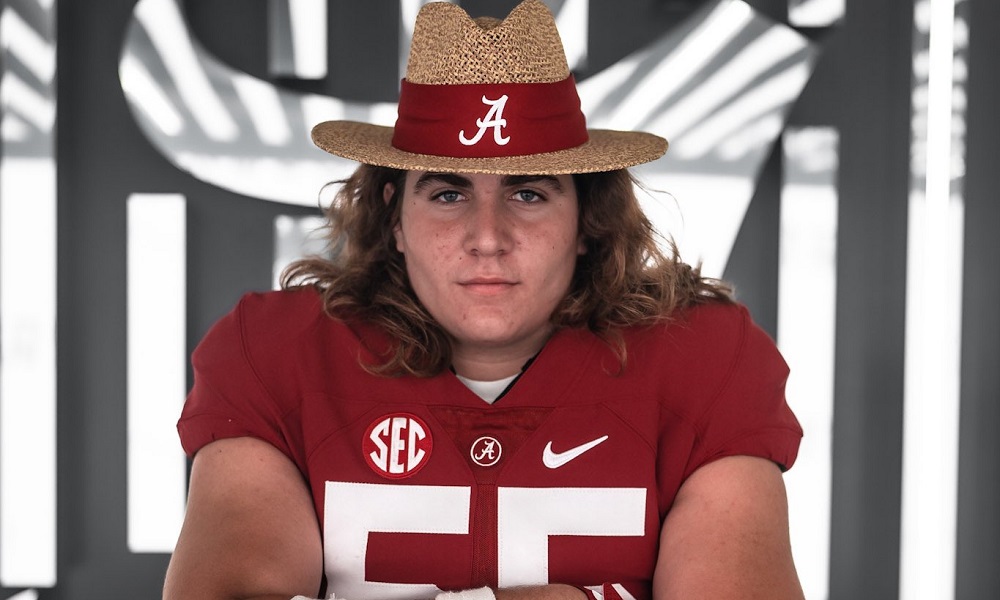 Joseph Ionata announce his commitment to Alabama Saturday.
Ionata is a 2024 offensive lineman, and he attends Calvary Christian in Clearwater, Florida. He garners a three-star rating from multiple recruiting sites.
He earned an offer from Alabama Thursday.
"Coach Saban called me into his office after camp, where he met with my family and I for about 30 minutes and offered me," Ionata told Touchdown Alabama. "It was so surreal. It was almost like it was fake. They are the greatest college football program of all time with the greatest head coach. What more can you ask for?"
The 6-foot-4, 290-pounder is a very active offensive lineman, who is always working to find someone to block. He continues to block down the field and has shown the ability to get to the second level when run-blocking. He also blocks well in space and is solid in pass protection.
WATCH JOSEPH IONATA HIGHLIGHTS BELOW: