Recruiting
2016 #1 Offensive Tackle Releases Top 5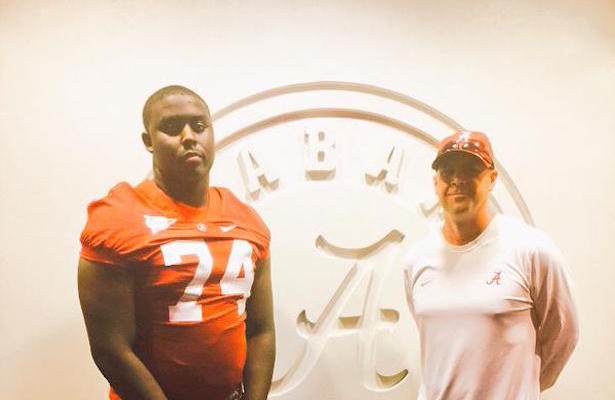 Greg Little, the number one offensive tackle in the class of 2016 has released his loaded top five list. All five of the teams are from the SEC, consisting of Alabama, Auburn, Georgia, LSU and Ole Miss. Little has also come out and said that he has a "secret top three" that will be released on his birthday (November 4th), which is also supposedly his anticipated commitment date.
There has been a lot of talk that Alabama told Little that he will start at left tackle when Cam Robinson inevitably declares of the 2017 NFL draft, and it very well could be true because Little, out of Allen, Texas, has the highest ceiling of any offensive lineman in this 2016 class and it is easy to see why. He is a dominant guy in all aspects. His length, his strength, his build, they all just add up to the ideal left tackle.
If Greg Little decides to come to Alabama, and learns from Cam Robinson for a year, it will be as if the offense never skipped a beat. He can come in and dominate, just as Cam Robinson did in 2014. Stay tuned for more on Little and his recruitment process as the commitment date approaches this fall.
Justin Wagner is the Scouting Coordinator and Lead Recruiting Analyst for Touchdown Alabama Magazine,  Follow him on Twitter, at @jwag718.