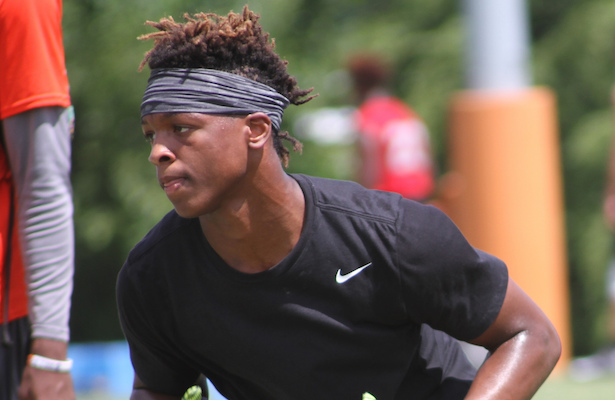 The 2017 Alabama Crimson Tide recruiting class just got another big addition, adding their sixth four-star commitment.
Xavier McKinney, the number thirteen safety in the nation, out of Roswell, GA (Roswell High School) gave Coach Nick Saban his commitment after visiting for the Ole Miss game and stated that "being on campus felt right" and that the environment and atmosphere became the factor for him committing now rather than later.
At 6'1″ and 185 pounds, McKinney brings that ideal size for the safety but his natural feel for the position is the most impressive. He is a ball hawk with aggressiveness and a nasty style of play in his game, very similar to Landon Collins. That being said, this makes him a potential immediate impact player as the safety position will slim down after this season. With an already loaded 2017 class, McKinney and company could bring back that coveted #1 recruiting class that we have become so accustomed to.
McKinney chose the Tide over the likes of South Carolina, Clemson, Tennessee and Virginia Tech.
Justin Wagner is the Scouting Coordinator and Lead Recruiting Analyst for Touchdown Alabama Magazine,  Follow him on Twitter, at @jwag718