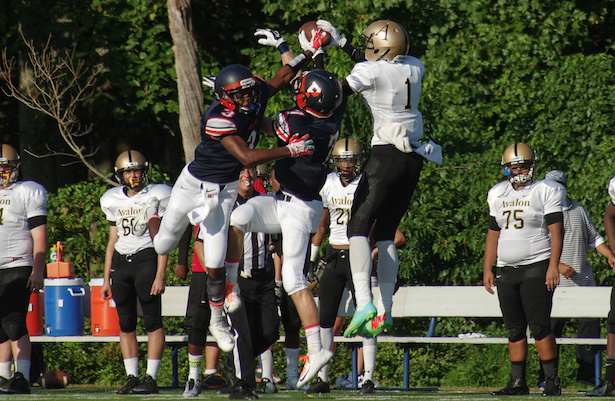 The #4 player in our Top Ten Most Wanted is one of the nation's best receivers out of Maryland, Trevon Diggs
Gaithersburg, MD (The Avalon School)
Wide Receiver
4 Stars
If you're wondering why Trevon Diggs' last name sounds so familiar, it's because his older brother is current Minnesota Viking and former Maryland Terrapin star wide receiver, Stefon Diggs. And it's safe to say that the apple does not fall far from the tree.
Trevon is a natural athlete with great burst but it's not sloppy, he is very fluid in his stride and the way he moves on the field. He stands at about 6'1″, 185 pounds, an ideal size for a guy playing both sides of the ball in high school. He is being recruited to Alabama as a receiver and that could be because he's one of the most dynamic players in the nation at the position. He has soft, natural hands with the ability to get the ball at the highest point. When you watch him play, you can see he isn't afraid to go up above any corner and make the catch, adjusting midair.
The aspect of Diggs' game that stands out the most though is his footwork. His route running is becoming more and more polished by the day and his outstanding footwork will help him perfect that route tree. He moves so swiftly and has such great vision that he can go between tacklers like it is nothing. That swift, fluid movement he possesses is the same reason that he runs punts and kickoffs for The Avalon School.
Diggs is one of the most versatile athletes in the nation and could be a great fit in Alabama's offensive scheme in the slot or the outside because of his length and natural catching ability. He could be a great addition to the Tide's deep, young receiver core.
Justin Wagner is the Scouting Coordinator and Lead Recruiting Analyst for Touchdown Alabama Magazine,  Follow him on Twitter, at @jwag718