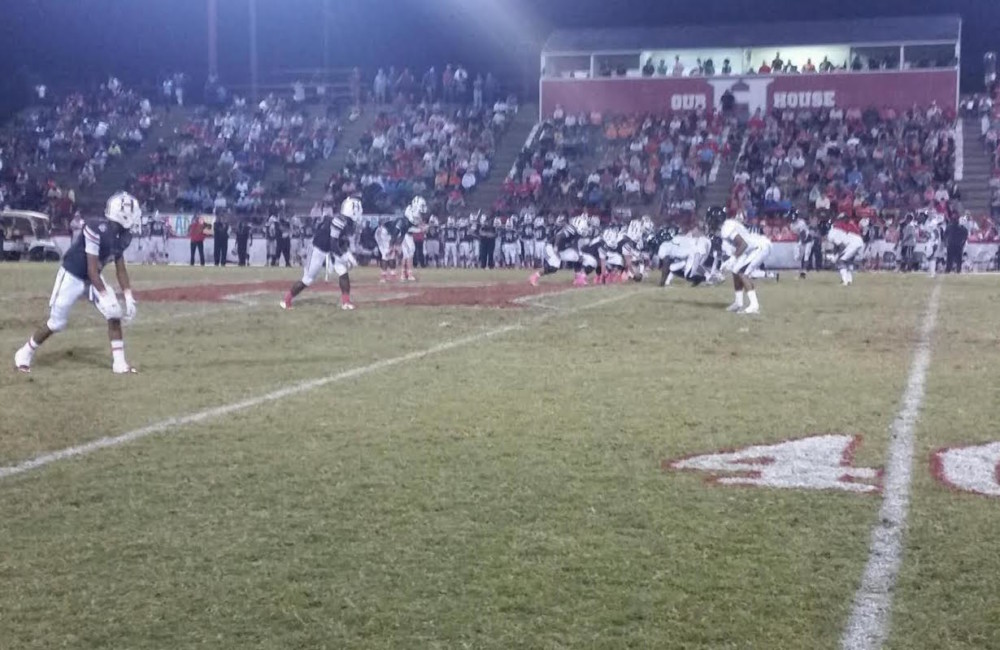 McAdory solidified their lead in 6A, Region 4 by limiting Brian Robinson and the Hillcrest offense, coming away with a 35-14 victory Friday night.
The Yellowjackets scored touchdowns on their first two possessions, taking a 14-0 lead with just under ten minutes remaining in the first half. The opening score was an absolute dime from Jay Jones to Malcolm Askew for a 59-yard touchdown. Jones and Askew both have offers from Alabama, among others.
Hillcrest responded with a touchdown of their own with 4:46 left in the second quarter on a double-reverse touchdown pass to close the lead to 14-7.
After the two teams traded three-and-outs, Malcolm Askew hauled in another touchdown pass from Jay Jones, this one from 29 yards out, and McAdory took a 21-7 lead into the halftime break.
After a Yellowjackets punt, the Patriots went on a drive that took almost four minutes off the clock and scored on a 51-yard touchdown pass with 4:45 left in the third quarter, closing the lead to 21-14.
That would be as close as Hillcrest would get, however, as Jay Jones went on to throw two more touchdowns to put the game out of reach by a score of 35-14.
Jones finished with 220 yards on 14 of 19 passing to go along with 113 yards on 20 rushes. "They always tell me to take three steps and throw it as far as I can, but I don't want to do that because then I'll overthrow them," Jones said of his receivers. "They had great catches tonight."
Malcolm Askew caught seven of those passes for 133 yards and two touchdowns. Most of that damage, including those two touchdowns, came in the first half.
The McAdory defense limited the Patriots' star running back Brian Robinson to just 82 yards on 19 carries. Robinson also holds an offer from Alabama.
McAdory (6-1, 4-0) plays region opponent Brookwood at home next week while Hillcrest (5-3, 3-1) goes to Bryant.