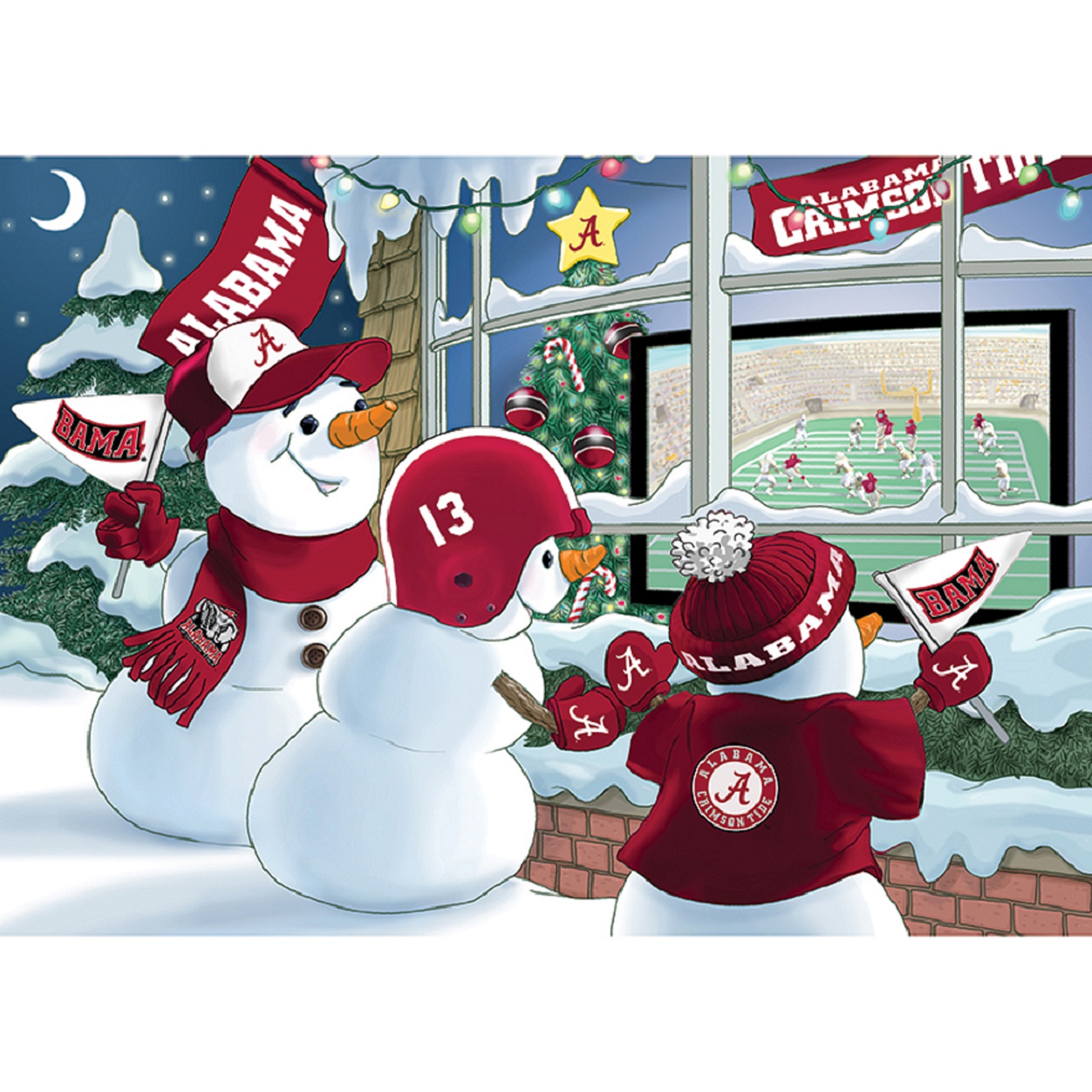 Before It's Gone, Bama Fans Should Be Thankful For What They've Got
By: Larry Burton
Holiday season could mean a lot to Alabama fans this season. The Tide is playing for another SEC Championship and by most thinking, will also certainly be in the hunt for yet another national title as well after the SEC Championship Game. So now is a time to list 10 things they should be thankful for because some of the things they should be thankful will certainly be gone next season and others could be gone as well.
So let's examine the list, in no particular order, and see if you agree why Alabama fans should be extremely grateful this holiday season.
Be thankful Nick Saban is happy and not chasing dollars. Texas could and would offer Saban 10 million plus a year if he'd come to Texas. People should be thankful that both Sabans are happy here and not interested in a bigger payday.
Next year they will lose at least 27 players off this team, 25 seniors and at least 2 underclassmen who will leave early for the NFL. Enjoy these seniors and two juniors while you have them, they are a big part of this team and will be missed next season.
Be thankful for this coaching staff, at least two could be gone next season, on to other jobs next season maybe more. Kirby Smart is said the be the Georgia Bulldog's first name on the list for that vacancy and more on other lists. But be thankful that there are men already on the team in other positions that can step up when these vacancies come open.
Be thankful that once again, fate and a little help from others got Alabama past an early season loss and back into the playoff picture. It was fortunate for the Tide that Ole Miss was tripped up not once but twice since beating Alabama, otherwise it would be a sadder holidays for the folks in Crimson.
A huge thing to be thankful for is full shelves. With at least 27 players from this team leaving, all these top recruiting classes simply mean Alabama will, as usual, simply reload and skip the rebuilding label. Is there another top team in American that could lose so much and still be in the conversation for yet another national championship next season? I can't name one.
Be thankful that if and when all the coaching departures have finished that Alabama will have no trouble attracting some of the best coaching minds in America. Since having Saban tenure on your resume is head coaching gold, as long as Nick is there, he will have no trouble getting the best best and brightest to come to Tuscaloosa. They will take the place of the men who may move up into bigger jobs.
Though he's gone, you can still be thankful for Mal Moore, former Alabama athletic director, who not only brought Saban here, but left Alabama with some of the best facilities in college football, has some of his ideas still ongoing. You can also be thankful that Bill Battle stepped up and stepped into the job and that fantastic leadership in that very important job never missed a beat.
While the SEC boasts several good teams, Alabama fans should be thankful that there is no team that just stands out to be a sure Bama killer in the SEC. There's no doubt that come spring and SEC media days, that Alabama will once again be listed as one of the favorites to win the SEC.
Alabama's schedule isn't killer next season and should put them in a good position to run the table. Sure there's a tough opener with the USC Trojans, but Saban is undefeated in tough opening game contests at Alabama. With Ole Miss perhaps losing Kelly to the NFL draft, Dak Prescott leaving Mississippi State and facing Auburn at home, only Arkansas poses a tough road game in a hostile home stadium. LSU will still be trying to get a quarterback going like Mississippi State and Ole Miss. In all, it's a doable schedule.
Lastly, Alabama fans should be thankful that they have the Alabama name and reputation. It not only attracts recruits, but it has weight with poll voters who simply in the absence of any other competitive criteria assume Alabama to be one of the better teams. That Alabama name also carries the Alabama history that says that it is one of the best teams in the country, not just during the Saban era, or even the Bryant era, but for the history of college football. The records it has set will be around for years. It is a good time now to be an Alabama fan, so enjoy it all and be thankful.
Larry has been published in almost every media outlet for college sports and now primarily writes here for Touchdown Alabama. Follow Larry on Twitter for inside thoughts and game time comments at https://twitter.com/LBSportswriter
THANKS FOR SHARING THE LINK TO THIS STORY ON YOUR FACEBOOK PAGE