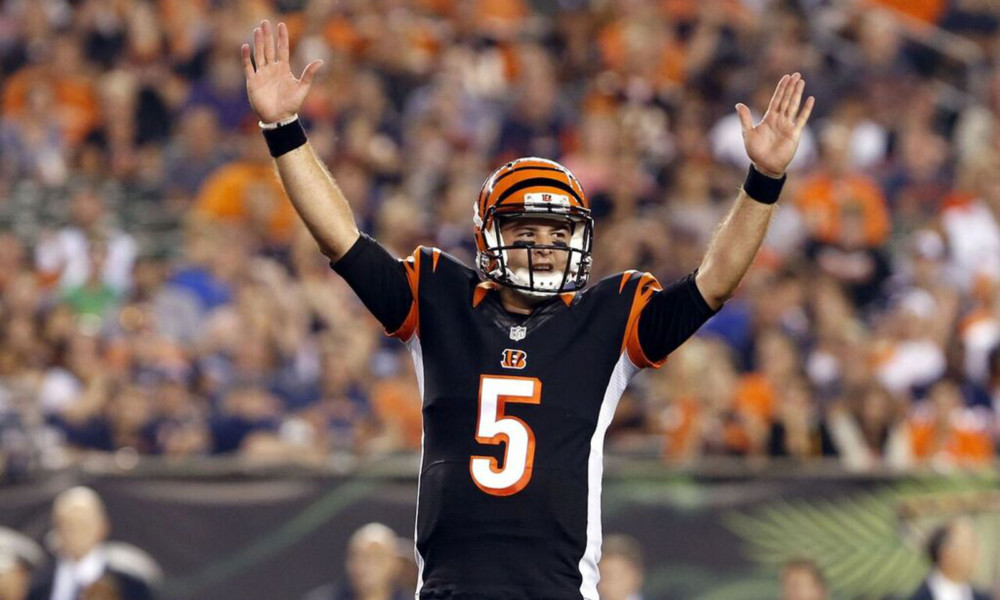 This past Sunday former Crimson Tide quarterback AJ McCarron became the first Alabama quarterback to start and win a pro game since 1987. The fact that it took that long for a Crimson Tide quarterback to win a start in the NFL is somewhat surprising, but the fact that it was McCarron that broke the streak should not surprise anyone.
McCarron was one of the best quarterbacks to have ever worn an Alabama uniform and he holds numerous passing records for the Crimson Tide as well. McCarron is Alabama's all-time leader in career passing yards, touchdowns and total offensive yards, making his time in Tuscaloosa one of the best careers in Crimson Tide history.
McCarron finished his time in Tuscaloosa with a record of 36-4 as a starter and led his teams to back-to-back national championships in 2011 and 2012. His career was as unexpected as it comes. A quarterback who many doubted, who could barely beat out Phillip Sims for the team's 2011 season opener versus Kent State, that same man went on to become a legend in Crimson Tide folk lore.
So when the same man was surrounded by doubt yet again and was given very little chance to be successful again after throwing two touchdowns and two interceptions, in relief for an injured Andy Dalton in a 33-20 loss to the Pittsburg Steelers, all he did was rise to expectations yet again.
McCarron finished 15 of 21 for 192 yards and a touchdown, nothing special but he won and that's all he's done as a starting quarterback. McCarron has done so much to make the quarterback position relevant in Tuscaloosa again that no one else but him should have been the one to break the dreadful 28 year winless streak for Alabama starting quarterbacks in the National Football League.
Ivan L. White is a contributor for Touchdown Alabama Magazine. You can "like" him on Facebook or "follow" him on Twitter, via @ilwhite1