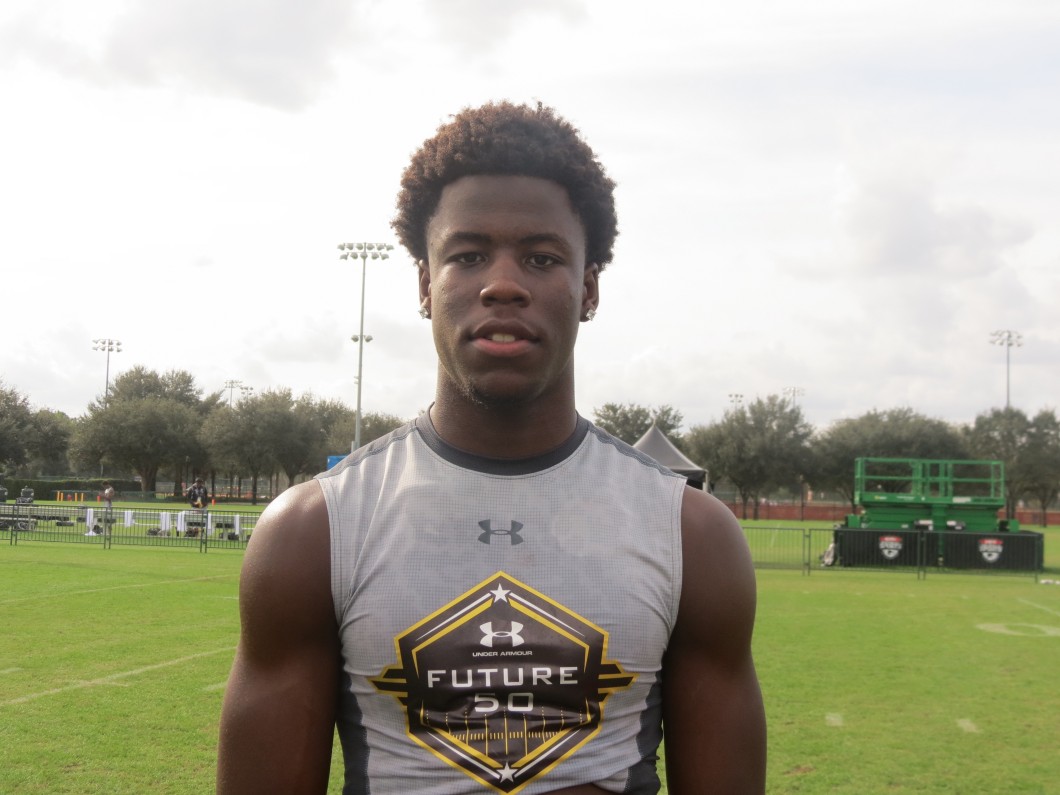 Deerfield Beach High School has seen a production of wide receivers over the last two years unlike any other school. In last night's Cotton Bowl matchup of Alabama and Michigan State, one Deerfield Beach product, Alabama wide receiver Calvin Ridley put on a show, going for 138 yards on 8 catches and he found his way to the end zone twice in a 38-0 demolishing of Michigan State. Another Deerfield Beach product named Ridley, younger brother Cavin Ridley, will be participating in the Under Armour All America Game, set to commit tomorrow to either South Carolina or Alabama. So who is up next in the Bucks' receiving legacy? That guy is 2017 4-star wide receiver Jerry Jeudy, the sixth-ranked wide receiver in the country and a big time Alabama target. He currently holds 26 offers and has a top ten which he released via his Twitter account a few weeks ago.
https://twitter.com/jerryjeudy/status/676953087504982020
Jeudy seemed to catch everything within the zip code today at the Future 50, running clean and crisp routes, using his elite speed to smoke corners all afternoon. A prime example was his one on one matchup with eleventh-ranked cornerback, William Pool III. Jeudy is in the gray jersey in the video of the matchup below.
4 star WR @jerryjeudy vs 4 star CB William Poole III. Jeudy is a big Bama target. Also teammate of Cavin Ridley pic.twitter.com/7ao83sZqjD

— Justin Wagner (@jwag718) January 1, 2016
Here's my interview with Jeudy at the Future 50 camp in Orlando, FL where he tells us about his status with Alabama, Calvin Ridley's performance and more.
Justin Wagner is the Scouting Coordinator and Lead Recruiting Analyst for Touchdown Alabama. You can follow him on Twitter, at @jwag718.