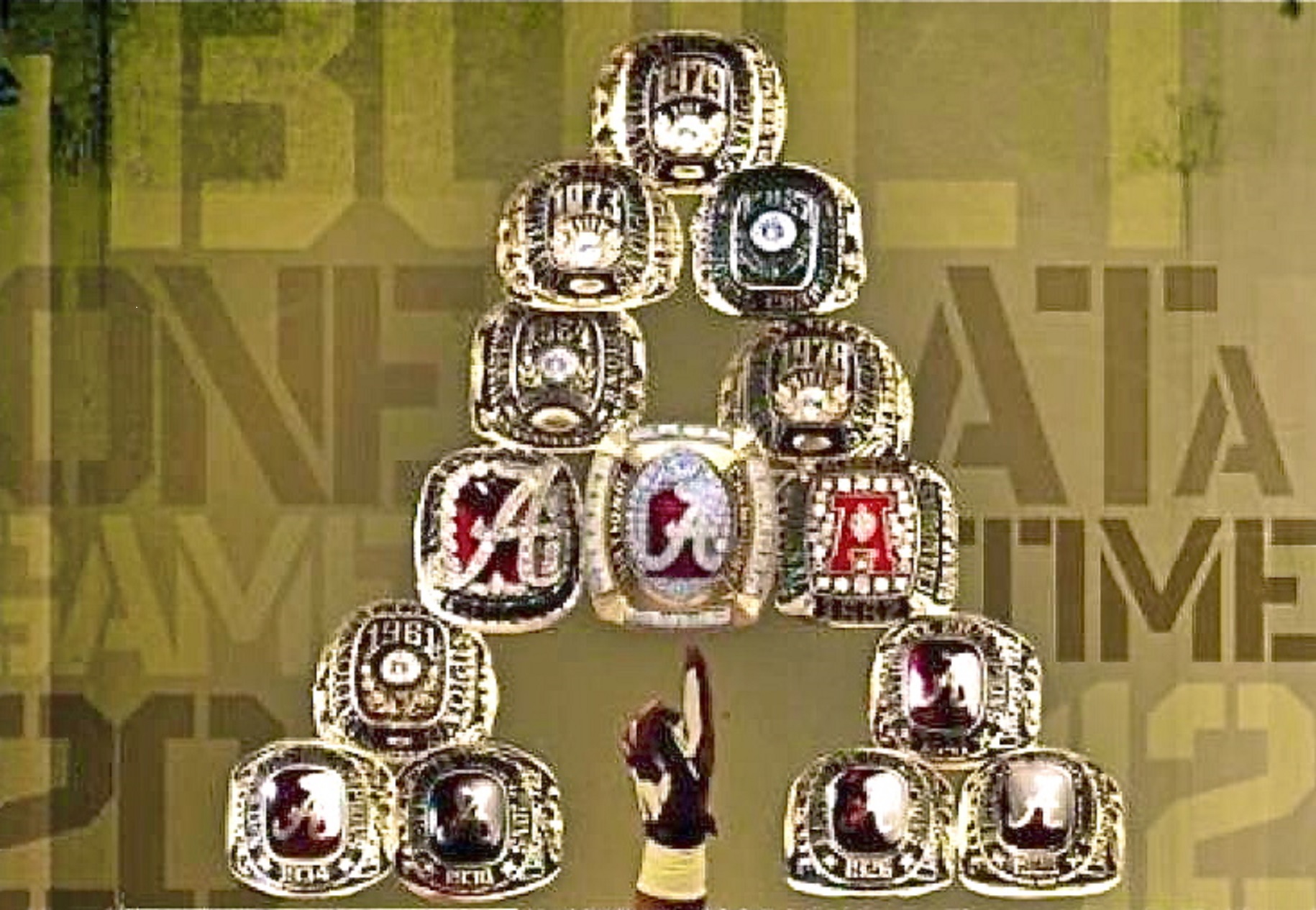 A Saban Recruiting Class Without a Ring? Don't Count on It.
By: Larry Burton
When Nick Saban came to Alabama in 2007, he was the rock star coach in college football and when he went into a high school senior's home, there was the promise that his goal was to win big and play for championships. Since his arrival in Tuscaloosa, that promise has been kept. Every recruit he signed  that stayed through their senior year or at least stayed until he was NFL ready by his junior year has left with a ring, not just a conference championship ring, but a national championship ring.
But that streak now rides on this year's championship game. There is a group of players that came in with the 2013 recruiting class who are leaving for the NFL early this year and if Alabama fails to win a national championship this month, they will be the first ones to come and go without a national championship ring on their finger and with at least 28 players leaving this team after this next game, 2016 looks to be a rebuilding year and next year could be a tough one for the rest of the 2013 recruiting class.
However, should Alabama win this year's championship, then the recruits from 2013, 2014 and 2015 are all covered and they won't have to worry about this happening again until some of the 2016 recruits get to 2019.
Let's put that another way. Every recruiting class that Saban has had at Alabama since his first one in 2007 will leave Tuscaloosa with a national championship ring until 2019. That's 12 straight years of his classes all leaving with a national championship ring. There has never been a streak like that in all of college football if they win this year and there's likely never to be a streak like that again.
Nothing rings in the new year like a ring of your own and this team is very likely to do that once again.
Larry has been published in almost every media outlet for college sports and now primarily writes here for Touchdown Alabama. Follow Larry on Twitter for inside thoughts and game time comments at https://twitter.com/LBSportswriter
THANKS FOR SHARING THE LINK TO THIS STORY ON YOUR FACEBOOK PAGE