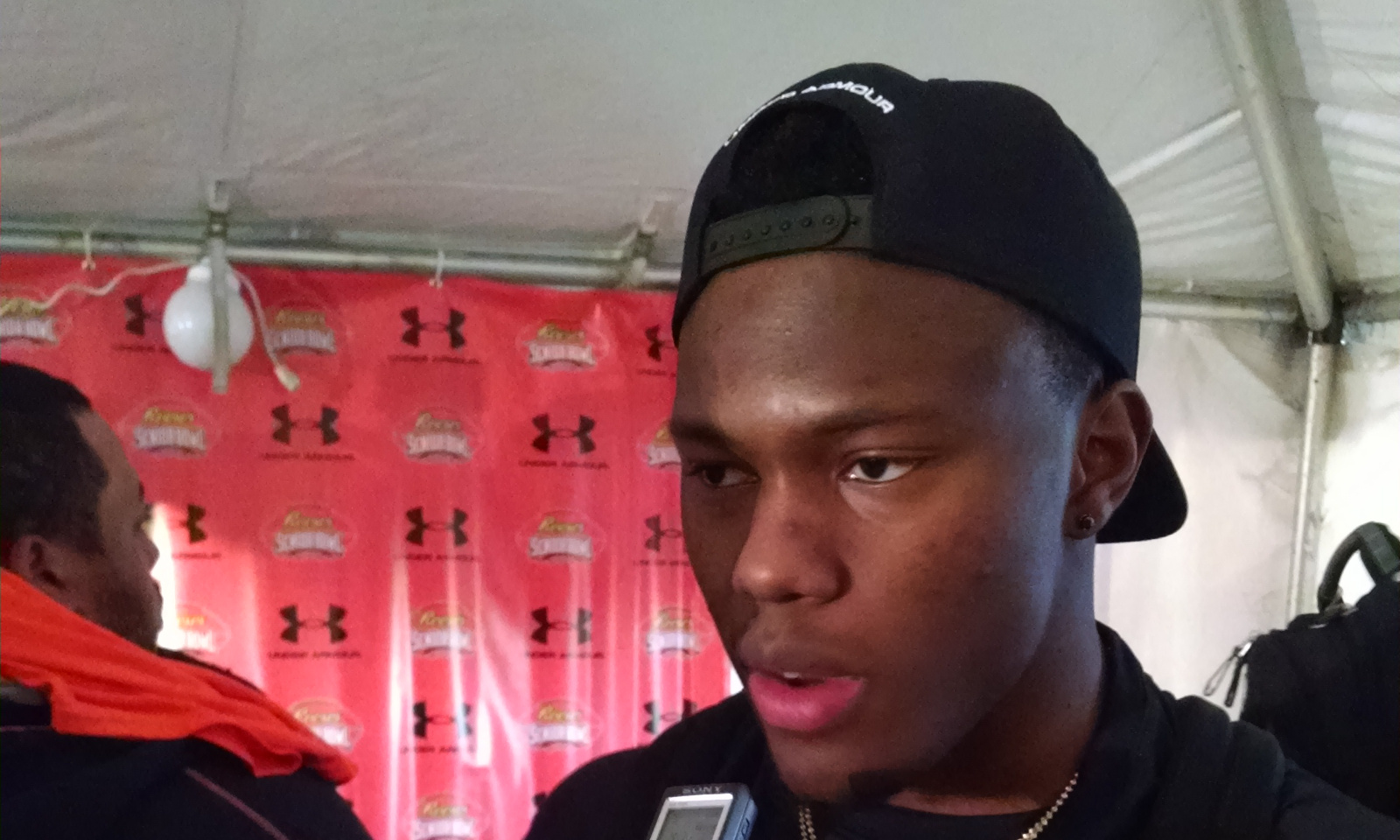 Tuscaloosa, Alabama and Baltimore, Maryland share the same love for defensive back Cyrus Jones. The 5-foot-10 cornerback was one of multiple bright spots for the Southeastern Conference in last week's Senior Bowl.
He recorded a tackle and registered two pass breakups, with one coming against ex-Michigan State wide receiver Aaron Burbridge. Jones worked his legs on special teams, returning two punts for 14 yards. He had a strong week of practice, showcasing his ball skills, speed and tackling abilities in front of NFL personnel. Team South earned a 27-16 victory and Jones was one of the first players to address the media.
He said the one thing he will remember about last week was being around players that he would usually compete against on Saturdays. Jones added with it is all about forming relationships.
Jones enrolled at Alabama in 2012 as a four-star athlete.
His career started as a slot receiver, but quickly it changed to defense in the summer of 2013. He has been Alabama's most improved defender in the last two seasons, totaling 81 tackles, 20 pass breakups and five interceptions.
"Being a good corner took hard work and belief in myself," Jones said. "I had people around me that believed in me and gave me the opportunity to do what I can do. I just try to come hard and play football. It took some time for me to learn the defense, but once I got that down I just played football."
Jones won three SEC championships (2012, 2014, 2015) and two national titles at Alabama. He is ranked No. 17 at his position according to CBS Sports and is projected to be taken in the second round of the upcoming NFL Draft.
Listed below is the full interview with Jones. Yours truly comes in with a question at 0:43.
Stephen M. Smith is a senior analyst and columnist for Touchdown Alabama Magazine. You can "like" him on Facebook or "follow" him on Twitter, via @ESPN_Future.