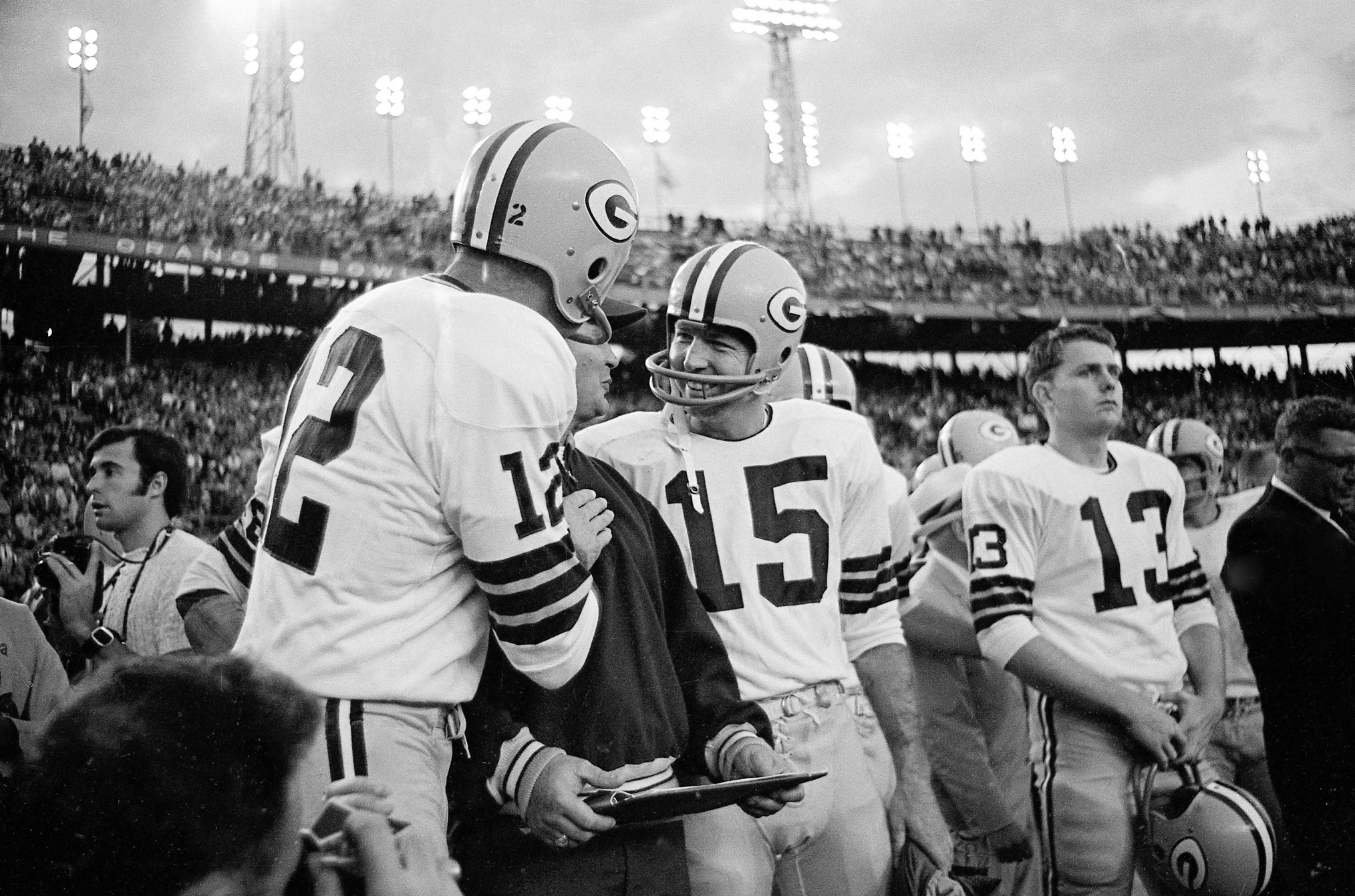 NFL Hall of Fame quarterback, Bart Starr, was the victim of a brutal hazing incident during his time at Alabama.
Starr's wife, Cherry, revealed the secret that has been kept for more than 60 years. Starr was viciously hit with a wooden paddle, which led to him having severe back problems.
The hazing resulted in injuries that would disqualify Starr from military service, and the pain followed him during his 16-year career with the Green Bay Packers.
During his junior year at Alabama, Starr's performance began to drop, which was said to be the result of an injury from a punting drill. This was a cover for the real reason, which was the injury sustained in his hazing incident.
The silence was broken by Starr's wife. She revealed to AL.com that the hazing was a ritual for members of the A-Club, unique to varsity letterman.
"He was hospitalized at one point in traction," Cherry told AL.com. "That was in the days when they were initiated into the A-Club, and they had severe beatings and paddling. From all the members of the A-Club, they lined up with a big paddle with holes drilled in it, and it actually injured his back."
According to his wife, Starr would keep this brutal beating a secret for many years in order to maintain a tough image.
Starr's health has been on the decline after suffering two strokes in 2014. The 82-year-old has remained silent, but former teammate Nick Germanos shared stories of the gruesome hazing.
"It was hell," Germanos said. "Lord have mercy, it was a rough initiation."
Starr's injuries were hindering his performance greatly. The result: an 0-10 senior season for the gunslinger from Montgomery.
Despite the back issues and poor senior season, Starr was able to make a name for himself in the NFL. The Packers drafted him in the 17th round, and he would go on to become the first quarterback to play and win a Super Bowl.
Cherry Starr revealed that Bart found some pain relief in the form of a back surgery performed in the 80's by Dr. James Andrews.
Blain Bradley is a contributor for Touchdown Alabama Magazine. You can "Follow" him on Twitter, via @blainbradley1 or "like" him on Facebook