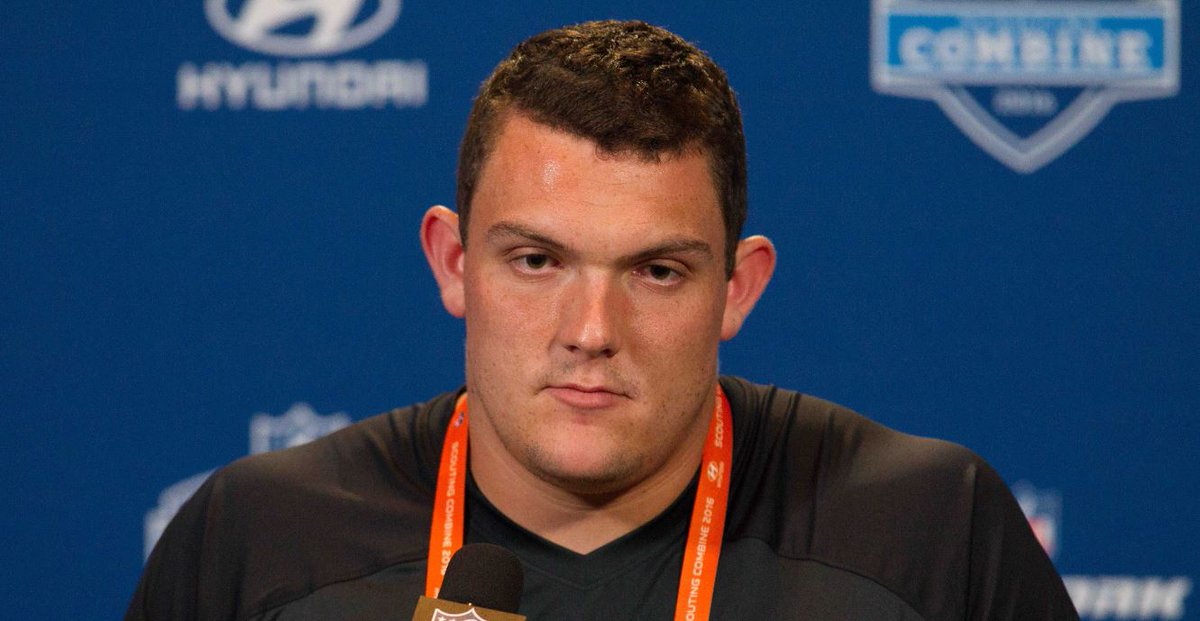 At the NFL combine, everyone talks about the running backs, the wide receivers and the quarterbacks. It's the speed, the flash and the off-the-charts athleticism that people want to see. Due to this, the big guys often get overlooked, the offensive and defensive lineman, who in this era of football are some of the most athletic guys on the field.
Alabama's Rimington Award-winning center, Ryan Kelly played on three national championship teams, was apart of four SEC titles in Tuscaloosa and in 2015 became the leader of an inaugural Joe Moore-Award winning offensive line. To say the least, Kelly has seen it all and has developed his game since coming to the Crimson Tide in 2011 and has been one of the most talented offensive linemen in the nation and confirmed that with a superb showing at the combine.
He started on Thursday when he threw up 26 reps of 225 pounds and really shocked a lot of scouts on Friday when he posted a 5.03 official 40-yard dash.
He's @MikeMayock's #1 center.
He went to @AlabamaFTBL.
He just ran a 5.05u 40.

Meet Ryan Kelly. #NFLCombine https://t.co/GTvnZuIqEo

— NFL (@NFL) February 26, 2016
Kelly had big shoes to fill when he took over for fellow Rimington Trophy winner Barrett Jones in 2013, but he's handled the pressure quite well. A taller, athletic pivot, Kelly was voted honorable mention All-SEC by league media as a junior, and also won the team's Offensive Player of the Week award twice. He topped that with a first-team all-conference senior year, leading the way for Heisman Trophy winner in back Derrick Henry and blocking for graduate transfer quarterback Jake Coker all the way to a national title.
Now that Kelly is up to 311 pounds from being 297 at the beginning of his senior year and has shown what he can do at the combine, after being a projected second-round draft pick, Kelly has a good chance to secure himself a spot in the first round.
Justin Wagner is the Lead Recruiting Analyst for Touchdown Alabama. You can follow him on Twitter at @jwag718