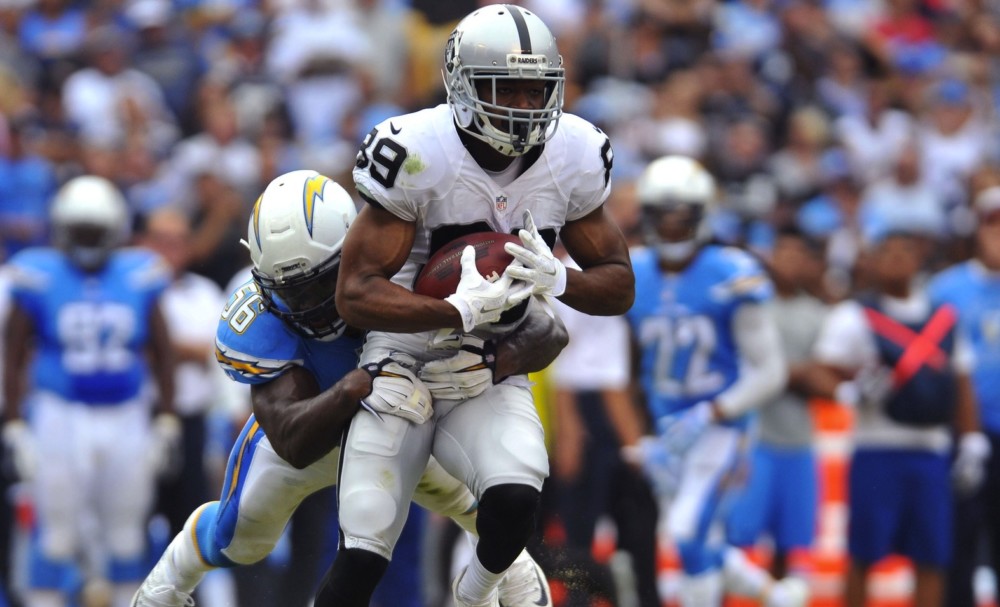 The Oakland Raiders went 7-9 in the 2015 season, which is the best the organization has seen since 2011. The addition of the former Crimson Tide standout Amari Cooper substantially helped the team overcome an embarrassing 2014 record of 3-13.
Cooper was selected as the 4th overall draft pick in 2015 for the Raiders. He excelled with 72 receptions for 1,070 total yards and six touchdowns during his first season with Oakland.
The rookie broke both Raiders and NFL records this season. He topped the NFL record for most catches by a wide receiver 21 or younger and broke the Raiders record for being the first rookie to reach 1,000 yards. He was also one of five Raiders selected for the 2016 Pro Bowl, which makes him only the sixth rookie in team history to do so.
While other 1st-round draft picks for the Raiders haven't panned out as expected, Cooper's performance this season surpassed even his biggest fans' expectations. His exceptional season with the team turned the Raiders into a team worth watching again.
The end of Cooper's rookie season was slower due to a foot injury but the 2016 season looks hopeful for this former Crimson Tide star.
Kenadie Wilkerson is a contributor for Touchdown Alabama Magazine. You can follow her on Twitter @kenadiewilker1