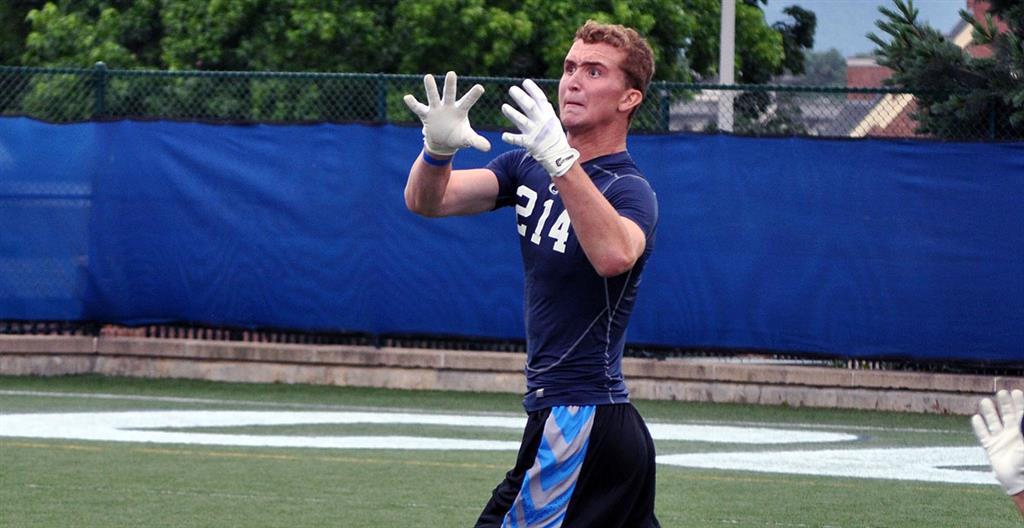 As the 2017 recruiting cycle is in full swing and spring camp is over, Alabama's football staff is on the road and recruiting the nation's top prospects to come to Tuscaloosa.
Friday afternoon, tackles and tight ends coach Mario Cristobal, who is known for dominating south Florida recruiting, made his way north to Andover, New Hampshire to visit Alexander Marshall, a 4-star tight end that Alabama has made a priority with O.J. Howard approaching his senior season.
As Cristobal made his visit, Marshall decided to drop a list of his top five schools on his Twitter account and it is loaded.
Top 5‼️💯 pic.twitter.com/bTBLgnP1no

— AMarshall (@A_marshall80) April 22, 2016
At 6'7″, 240 pounds, he is a matchup nightmare for anyone covering him up the middle. He has the frame to be an elite tight end at the next level, but plays a lot like a possession receiver. Alabama picked up two tight end commitments int he 2016 class with early enrollee, Miller Forristall and New Orleans native, Irvin Smith, but are still looking for versatility at the position.
With O.J. Howard and Miller Forristall, you have guys who are balanced, flex tight ends. You can put them in on run schemes but can also throw the ball to in space. But with guys like Hale Henteges and Irvin Smith, you have more in-line guys who are skilled blockers but when you need some yards you can throw them the ball as well. With Marshall, you have a guy who wants to be catching the ball at the next level and could be a tight end very similar to Jimmy Graham when he was at Miami. Although he doesn't have the thick frame of Graham, he has the size and can catch the ball naturally through contact.
The Tide are currently recruiting the tight end spot pretty heavily, looking at the following prospects behind Marshall:
Tyler Johnson – Gilbert, AZ – 6'4″, 245 lb.
Zechariah Byrd – Millbrook, AL – 6'6″, 235 lb.
Jeremy Patton – Yuma, AZ – 6'6″, 230 lb.
Even with these prospects being recruited, Alabama looks to be in a good place with Marshall and it will not be a surprise if Marshall becomes the top tight end priority for the Tide as the season progresses.
Justin Wagner is the Lead Recruiting Analyst for Touchdown Alabama Magazine. You can follow him on Twitter at @jwag718