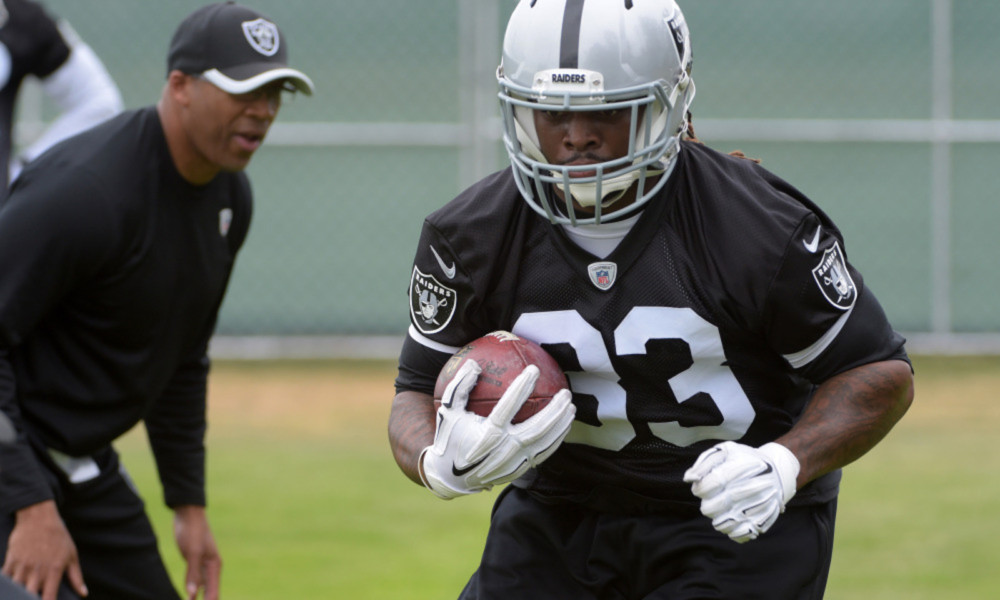 Trent Richardson's Contract with Ravens All About "Prove It"
By: Larry Burton
When Trent Richardson washed out with the Oakland Raiders no one was eager to be the next team to put up cash for a player who appeared to have "lost it". Perhaps Ozzie Newsome, the General Manager of the Ravens, helped get this former Alabama player another shot, but however he landed it, we learned today that it's a contract that makes Richardson prove he deserves another shot.
USA Today, our Touchdown Alabama partner, released today that Richardson's $675 grand contract is based on him staying with the team the entire season and not being cut. Absolutely no part of that contract is guaranteed, meaning that if he busts again, they cut him and owe him nothing more. Even if he gets injured, his contract is substantially cut. If that sounds like a lot of money, it's not, it's the minimum salary he could earn with his time in the NFL.
In other words, this contract says to Richardson, "Put up or shut up", if you're serious about making a concerted comeback, prove it. It's a one year deal, meaning that if Richardson blazes up yardage and is indeed a reformed running back, then they'll negotiate next year based on what he brings to the table and what he's shown he can accomplish. Or he can go free agent and go anywhere where the dollars are the best.
Far from broke, Richardson signed with the Browns out of college in 2012 for four years and 20.4 million dollars that included an upfront 13.5 million dollar signing bonus. That first year he ran for 950 yards and 11 touchdowns on 267 carries and caught 51 passes for 367 yards and just one touchdown.
Looking like a good bet, the Colts traded a first round draft choice for him, picked up his contract from the Browns and in 2013 Richardson ran for 977 yards and six touchdowns on 316 carries and caught 55 passes for 494 yards and one touchdown. But late in 2014 Richardson missed a player meeting just before a playoff game because his girlfriend was going into labor and he did not adequately notify the Colts in time according to the team management. He was released by them after the 2014 season and his contract with the Colts and that termination is still under litigation.
He went to the Raiders in 2015 and was a total bust, not even making it to the regular season. He did however, leave with 600 grand in guaranteed money, so as we've stated, he's not in the poor house by any standards.
Now to prove he's got both his head and body straight now, Richardson revealed a new sculpted physique for the Ravens, losing 22 pounds and looking "game ready". But Richardson still has an uphill climb to even make the squad. There's plenty of competition and Richardson must know that a bust here will be his last NFL shot.
The body looks ready, the only question is whether his head is. With the Raiders, he missed open holes, made terrible decisions and just looked out of it. He's been back in Tuscaloosa recently and was said to have talked things over with his former coach Nick Saban. If anyone can talk sense to Richardson and deliver a message that will not only be heard, but believed, it's coach Saban.
It will be interesting to see how it all plays out.
Larry has been published in almost every media outlet for college sports and now primarily writes here for Touchdown Alabama. Follow Larry on Twitter for inside thoughts and game time comments at https://twitter.com/LBSportswriter
THANKS FOR SHARING THE LINK TO THIS STORY ON YOUR FACEBOOK PAGE