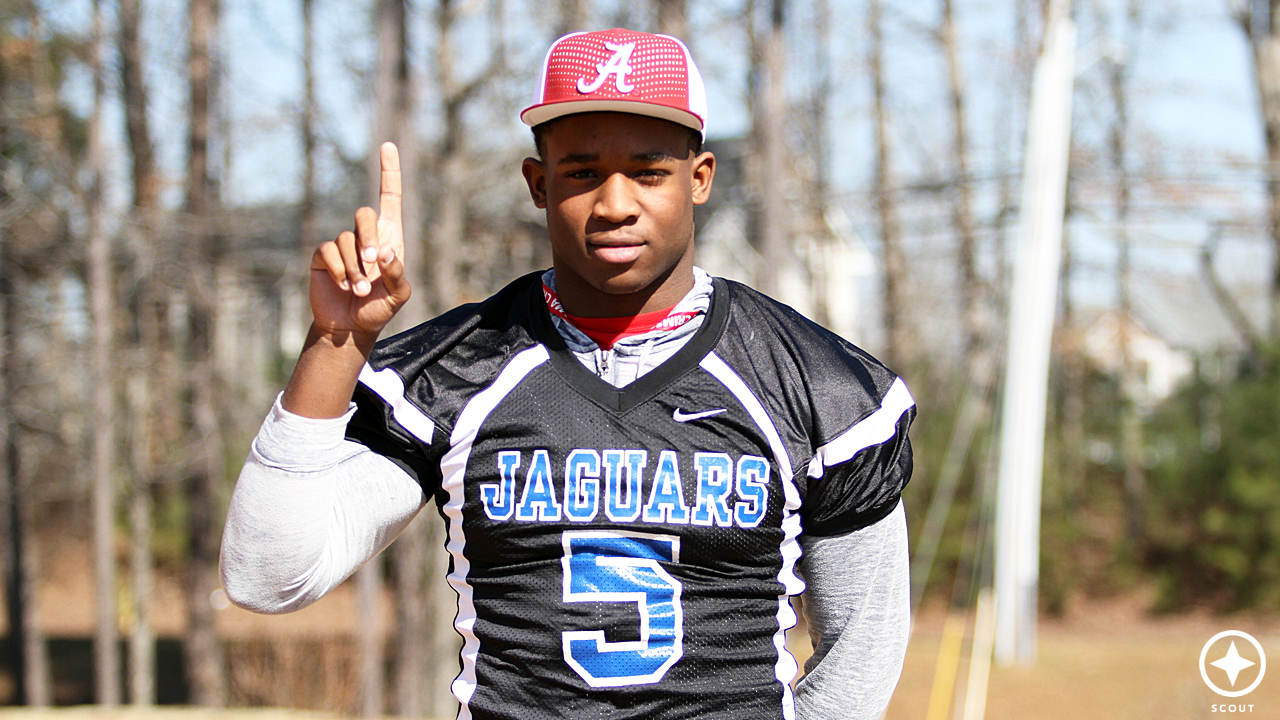 According to Woody Womack of Rivals.com , 3-star defensive end Aaron Sterling has decommitted from the Crimson Tide after giving the staff his pledge on Christmas day of last year.
The de-commitment was swirling around the rumor mill for some time as many thought he was never 100 percent solid to the commitment, but after a visit to NC State, Sterling made it official.
South Carolina and Tennessee were recruiting him harder. He also was unsure if he was going to take an official visit to Alabama. The signs were all there that pointed to this eventually happening as the product of Tucker High School in Stone Mountain, Ga. has seen Tennesee and South Carolina recruiting him heavily as well as numerous other schools.
The Crimson Tide are now down to one commit along the defensive line with 4-star defensive tackle Akial Byers out of Fayettville, Ark. They will continue to pursue prospects like in-state four stars, LaBryan Ray and Ryan Johnson as well as Virginia native, 4-star Elijah Conliffe and 4-star recent Michigan decommitment, Aubrey Solomon of Georgia.
Justin Wagner is the Lead Recruiting Analyst for TDAlabamaMag. You can follow him on Twitter at @jwag718.