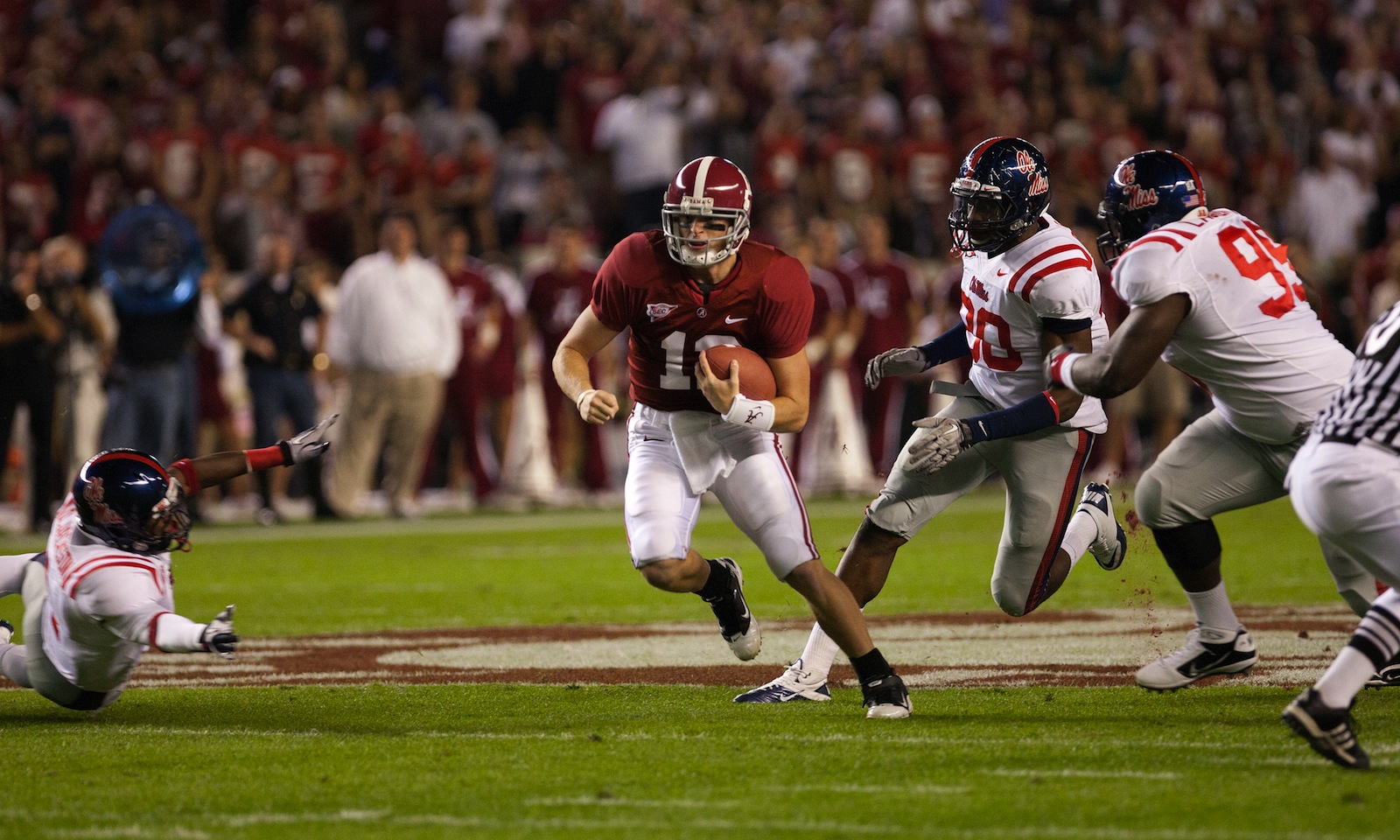 It's not as if former Alabama quarterback Greg McElroy needs more of a reason for Crimson Tide fans to adore him, but if he ever did, his statement during last night's broadcast definitely struck a chord — a good one that is.
With the game in hand, McElroy was asked his thoughts on former Tide quarterback Blake Barnett and his decision to transfer — with 8 regular season games left — and his message was clear: "You quit on your team. …You finish what you started."
For those who remember, McElroy, was one of the top quarterbacks coming out of Texas in 2006 and waited his turn for three years before getting the starting nod in 2009. His patience paid off as he led the Tide to their first national championship since 1992. If anyone knows what it means to be a team player, McElroy certainly fits the bill.