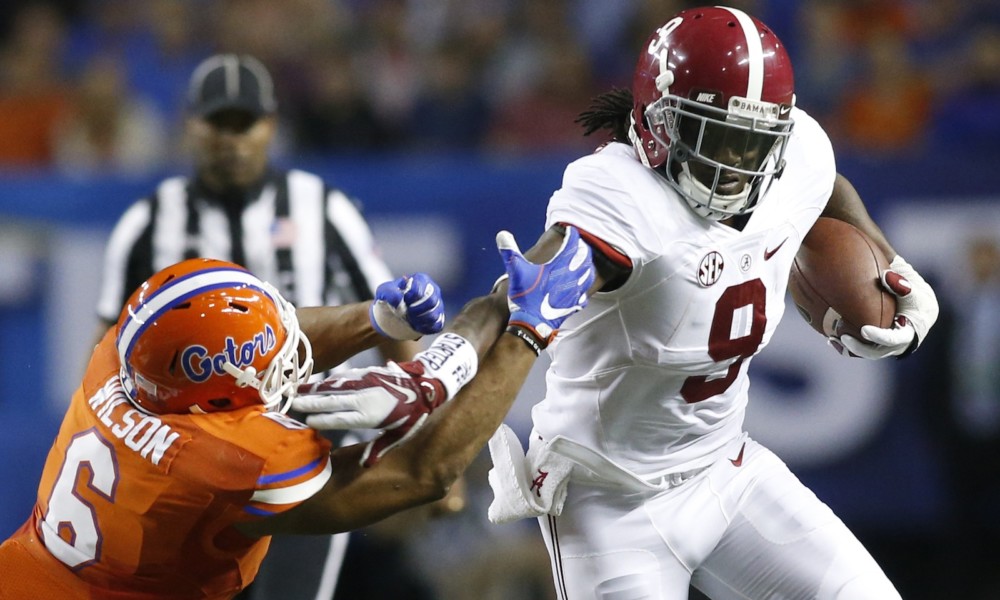 It's Bo Time.
That's right, the former five-star local prospect has awoken just in time to give Alabama the three-headed monster they envisioned from the start of the season when Joshua Jacobs emerged as a serious change of pace for Damien Harris. With whatever was going on with Bo Scarbrough to start the season, he has come along the second half of this season with a vengeance.
Since the Arkansas game, in which Scarbrough ripped off 56 yards on 7 carries for a touchdown — he's parlayed that into 431 yards on 59 carries and four touchdowns during that six game stretch. That's 7.3 yards per carry, which is a dramatic increase from his 108 yards on 31 (3.48 YPC) carries during the first five games.
Aside from the obvious stats increase, it's Scarbrough's confidence and running style that has been the change for him during these past six games. To begin the season, Scarbrough seemed so unsure of himself and not the bruising combination of speed and power akin to former Heisman winner Derrick Henry.
Now, watching Scarbrough run gives one the indication that he feels he has arrived and has found his way. With decisive cuts and vicious stiff arms, Scarbrough is ready to show the world just why he was such a coveted prospect coming out of high school.
The timing could not be better as the Tide will need more firepower to assist true freshman Jalen Hurts in possibly two playoff games en route to a consecutive College Football Playoff Championship.
In quite possibly the biggest game of the season, Scarbrough rushed for 91 yards on 11 carries (8.3 YPC) and two touchdowns in tonight's SEC Championship game.
Should Scarbrough continue to build upon this growth, he very well may be the catalyst to Alabama's second-straight title.
Brandon Williams is an Editor and Columnist for Touchdown Alabama. You can follow him on Twitter, @BWilliamsTDAL, "Like" him on Facebook, or add him to your network on Google.