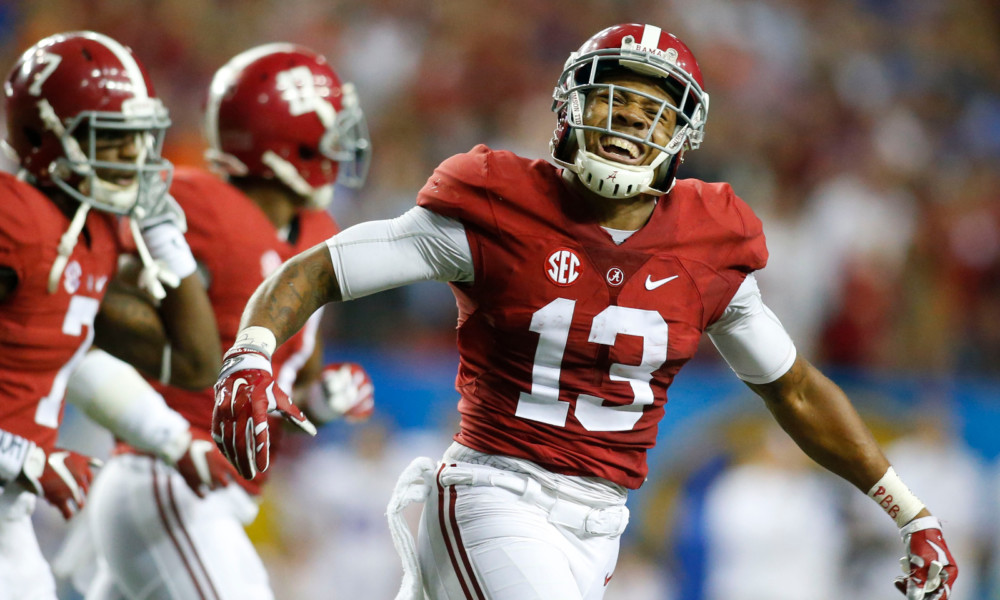 Alabama scored 24 consecutive points to erase a 7-0 Washington lead and win the Chick-Fil-A Peach Bowl on Saturday. The Crimson Tide seem to be making a habit of falling behind early in games.
The College Football Playoff semifinal was the fourth consecutive game that the Tide allowed their opponents to score first. Dating back to November 19th against Chattanooga, Alabama has needed to comeback in every game to stay undefeated.
Chattanooga took a 3-0 lead on the Crimson Tide before Nick Saban's squad finished with 31 consecutive points to win 31-3 against the FCS team.
Auburn used a good punt return to take an early 3-0 lead behind the perfect leg of Daniel Carlson. The Crimson Tide put the Tigers away in the second half and won 30-12.
Florida led the SEC Championship Game 7-0 in the first quarter before the Tide quckly erased it that deficit with big defensive plays. Alabama went on to win that game 54-16.
So in the Tide's last four games, Alabama was down by a combined score of 23-0. The Tide went on to win all four games, outscoring their opponents 139-18 for the rest of the games.
Fans may not be happy to see the slow starts but there are certainly worse ways to respond. On Saturday, the Crimson Tide allowed just 123 yards of offense after the Huskies took a 7-0 lead.
Some teams will make Alabama pay for slow starts and one of them will surely be waiting on Alabama in Tampa when the Tide play for a national championship. Alabama's defense continues to respond well but falling behind to a team like Clemson or Ohio State could end the season in a less than ideal way.
Caleb Turrentine is a columnist and contributor at Touchdown Alabama Magazine. He also does work for Alabama's team page at Bleacher Report. Follow him on Twitter, @CalebTurrentine.