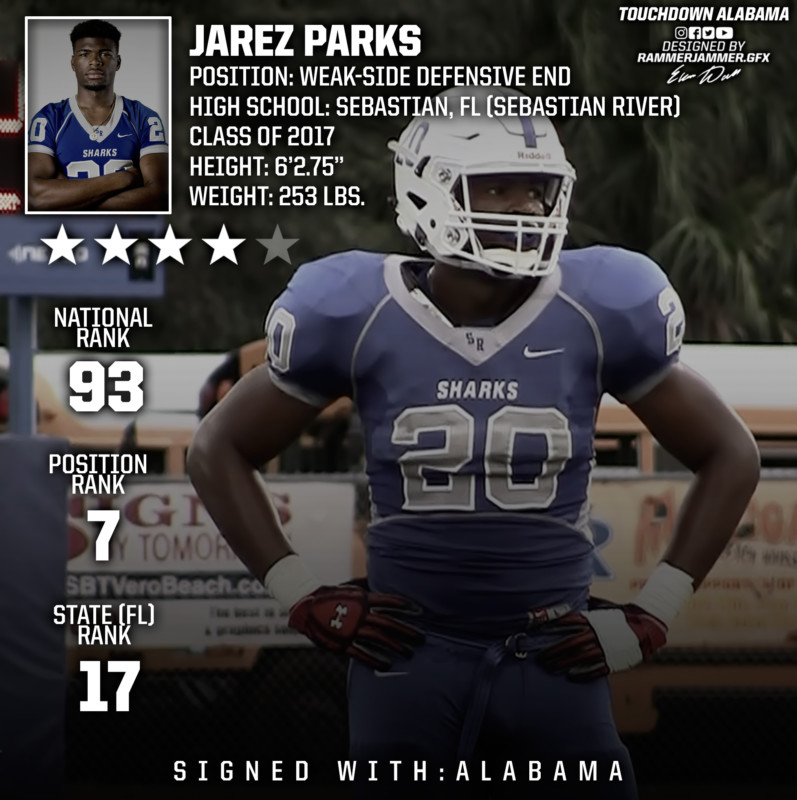 Another kid from Florida commits to the Tide, and this time it's 4-star JACK Jarez Parks. Parks is a hybrid player, who could player both defensive end and linebacker at Alabama.
Parks was a guy that came right down to the wire for Alabama and Nick Saban. Alabama has always mantined a lead for the All American JACK. Parks is 6'3 and 250 and bringes a polished, athletic game.
Parks will bring a huge boost to the already outstanding LB class.
4-star LB Markail Benton has also sent in his LOI, holding off Auburn for a late flip.
Parks will most likely redshirt freshman year, with the amount of talent in this 2017 class and amount of talent already on the roster at Alabama.
Bobby Kunz is a Recruiting Analyst for Touchdown Alabama. You can follow him on Twitter at @TDALMAGKunz.