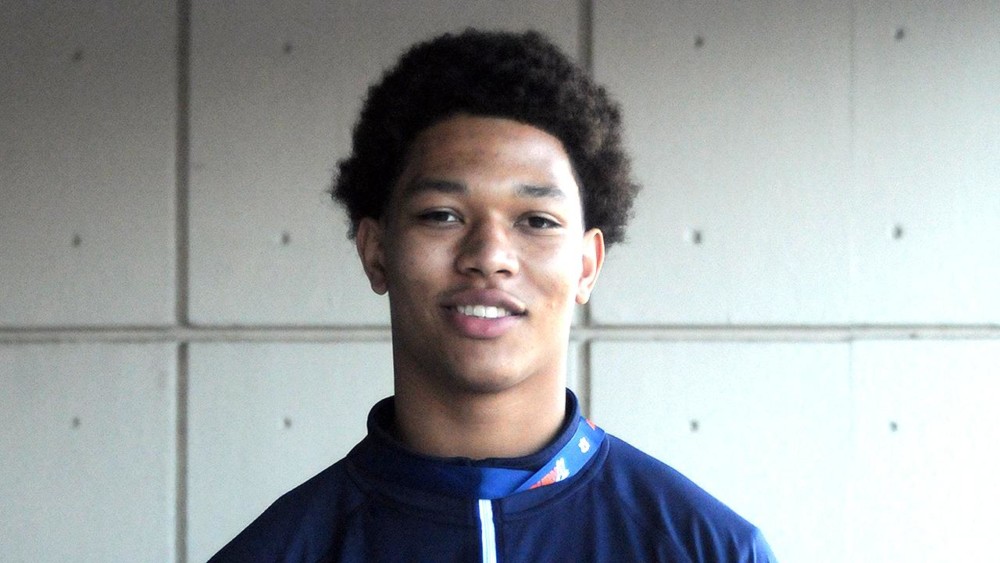 Here's a look at all the latest recruiting offers and headlines surrounding the Crimson Tide. This will be a weekly roundup. Stay tuned here at Touchdown Alabama Magazine for all updates.
Extremely honored and blessed to get an offer from the University of Alabama #RollTide pic.twitter.com/Gvkw08Zi4F

— Rafiti Ghirmai (@RafitiGhirmai) February 28, 2017
2018 3-star OL Rafiti Ghirmai has received an offer from the Tide. Ghirmai prefers to play tackle. Standing 6-5 and weighing 290, Ghirmai is a big body with solid pass blocking ability. The favorite to land Ghirmai is an in-state team, the Texas Longhorns.
Blessed to have receive an offer from Alabama University🐘 #RollTide #RTR pic.twitter.com/7V9zTx3bce

— AMARI FERRARI 🏎💨 (@AmariGainer) February 28, 2017
2018 4-star LB Amari Gainer has picked up a huge offer from Alabama. Gainer has FSU, Alabama, UCLA, Auburn and Indiana as his top schools. Expect Alabama to be in this one till the end, and possibly land a commit down the line for the South Florida LB.
https://twitter.com/dorianstweets/status/836417298520952832
2018 4-star ATH Dorian Thompson-Robinson has received an offer from Alabama as well as released his top schools. His mom is alumni of Michigan, making UM a top school for DTR. DTR is also very high on Coach Saban and the Tide, as well as UCLA.
https://twitter.com/bobbymkunz/status/836731801959874561
Former Michigan State WR and 4-star recruit Jospeh Scates has decommited from Michigan State. He recently visited and picked up an offer from the Tide, one reason why many presume he decomitted. Watch him to be a top target in the near future.
Grateful to receive an offer from Alabama!! Thanks coach Saban! #RollTide 🐘🔴⚪️ pic.twitter.com/Cppz8oEPN2

— Tanner McKee (@McKeeTmckee) March 1, 2017
2018 4-star QB Tanner McKee has picked up a big offer from Alabama. McKee is a top 7 QB nationally and is located in Corona, California. Stanford is the heavy favorite for McKee.
https://twitter.com/andreslfox9/status/837043365514473476
One of, if not the top target on the board for Alabama, in-state 4-star DE Andres Fox has named his top 6. Fox has Alabama, Auburn, FSU, USC, Florida and Georgia in his top 6. Alabama is the heavy favorite to land the 6-5 recruit.
https://twitter.com/peneisewell58/status/837057862270496768
4-star OT Penei Sewell has picked up an offer from the Crimson Tide. Sewell is from Utah, with UCLA and USC being the favorites, with Alabama being behind those two. Sewell weighs in at 319 pounds.
https://twitter.com/lil_sterns2/status/837063398395363328
2018 4-star LSU commit Caden Sterns has picked up an Alabama offer. Stern has been committed since last November, with many other schools chasing. He is ranked the 6th best player in Texas.
I am honored to have received an offer from The University of Alabama. #RollTide pic.twitter.com/88yNcCBG7o

— Jack Tuttle (@jacktuttle14) March 2, 2017
Utah QB commit and 4-star recruit Jack Tuttle has picked up a Crimson Tide offer. Tuttle holds over 16 offers and is a heavy flip candidate, not only for Alabama but also for Wisconsin. Tuttle is the 8th ranked QB in the country.
Just received another offer from The university of Alabama #RollTide 🐘 pic.twitter.com/0awzHOw5AD

— AJ (@Lil_ajj1) March 2, 2017
5-star CB from Maryland, Anthony Lytton has received an offer from UA. Alabama offered the Upper Marlboro CB last week. Lytton is a top 5 player nationally.
Bobby Kunz is a Recruiting Analyst for Touchdown Alabama. You can follow him on Twitter at @BobbyMKunz.