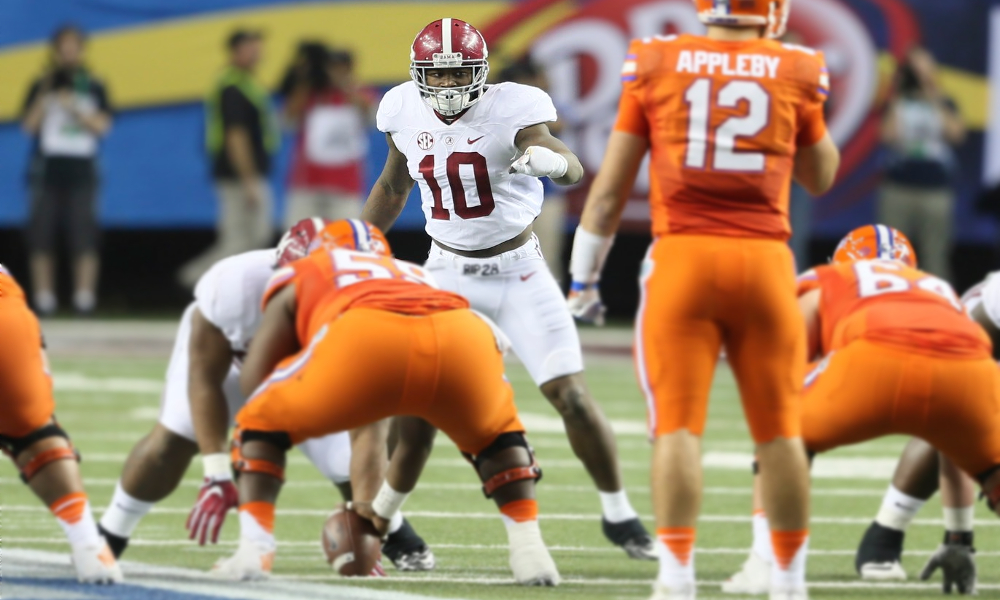 As the NFL Draft approaches, we take a look at each of the Crimson Tide prospects and decipher which teams are the best fits for them.
Position/Size/Weight/40-Time: ILB/6-0/229/Did Not Run
Career Stats: 233 Tackles, 23 TFL, 7 Sacks, 9 Pass Deflections
Mock Draft Projections: 1st Round (Pick 1-20)
Best Fits (Ranked):
1 – Buffalo Bills (10th Overall): After losing productive inside linebacker Zach Brown to free agency, the Bills should be looking for another inside linebacker to pair with last year's first-round pick Reggie Ragland.
Buffalo's 3-4 scheme is almost identical that which Saban has used at Alabama – three big boys with their hands down, two quick outside linebackers, and two extremely physical inside linebackers. If former Tide linebacker Reggie Ragland is healthy next season, pairing him beside his former Alabama teammate would institute a rather formidable front. Additionally, if ex-Alabama star Marcell Dareus can bounce back from his last two injury-riddled seasons, the Bills could have arguably the best front seven in Pro Football.
2 – Baltimore Ravens (16th Overall): Reuben Foster watched teammate C.J. Mosley get taken in the first round of the 2014 NFL Draft by the Ravens, and now he has a chance to do the same. After the shocking retirement of inside linebacker Zach Orr, Baltimore has a gaping hole in one of the most important positions of its defense.
Should Foster still be on the board by the 16th pick, Ravens' GM Ozzie Newsome would almost certainly salivate at the idea of pairing Foster and Mosley together. Coach John Harbaugh would fall asleep at night dreaming of the ridiculous amount of football IQ their linebackers would bolster, and Alabama fans may find themselves watching a lot of Ravens football on Sundays.
3 – Indianapolis Colts (15th Overall): The Colts need to have a strong defensive season next year, if it wants to win games. Last season, Indianapolis finished 30th in the NFL in total defense – giving up 382 yards a game.
The best solution? Draft a defensive anchor for which the rest of the team can grow around. Foster could be that anchor if he is still available. Last year, the Colts went offensive line with their first-round pick drafting Alabama center Ryan Kelly. In drafting Kelly's former teammate in Foster, the Colts could use the All-American middle linebacker as a key piece to build around the post-Robert Mathis era. They desperately need it.
A team with a quarterback as talented as Andrew Luck should never miss the playoffs.
Jake Weaver is a contributor for TD Alabama Magazine and Bama Hoops Hype. You can contact him via email [email protected] and follow him on Twitter for sports news/commentary @JAWeaver0.