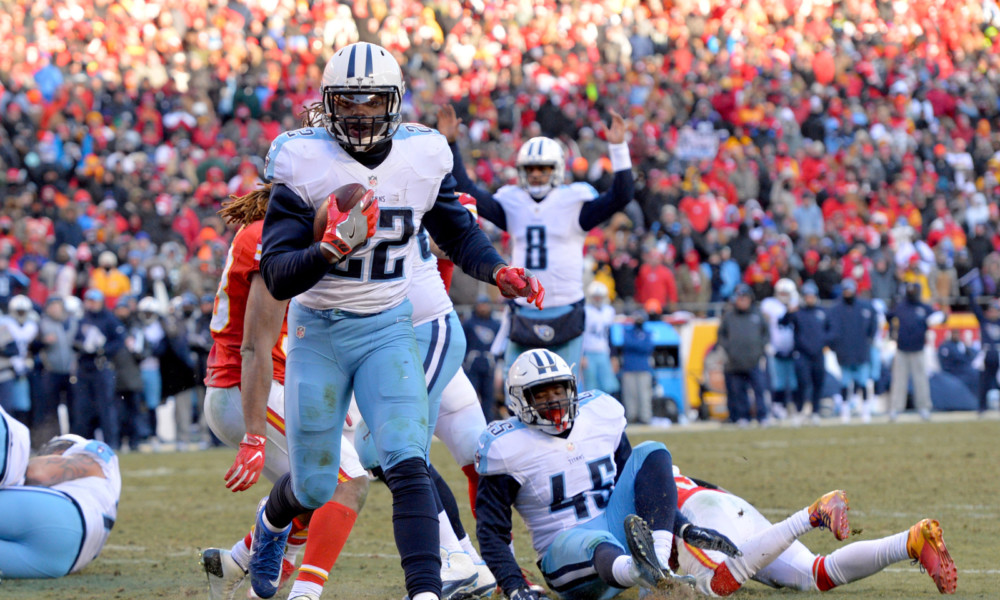 Running back Derrick Henry is staying true to his student-athlete work ethic, even if the National Football League doesn't seem to approve. It's not mandatory for players to attend voluntary workouts, but try explaining that to Tennessee Titans head coach Mike Mularkey and his staff. The team appeared to be very upset with the 2015 Heisman Trophy winner, following his absence during Monday's session.
According to Jason Wolfe of the Tennessean, Henry is pursuing his bachelor's degree at the University of Alabama. Final exams will proceed into the first week of May, as the former All-American and Southeastern Conference's Offensive Player of the Year intends on finishing what he started.
Per Wolfe's, defensive lineman Jurrell Casey had some words for the 247-pound back.
"It definitely puts that little check mark in the back of my mind and lets me know who I can count on, who I can't count on," Casey said. "To see your teammates show up is definitely great."
Henry is coming off a rookie season in 2016 that saw him total 490 rushing yards and five touchdowns. Despite being disappointed, Murlakey handled the situation with more tact.
"It's their choice," Mularkey said about the players not reporting. "Maybe I used to get disappointed. I have no control over it. It's their option. It's their choice. It's whatever they feel is best for them."
Missing one day of workouts is not going to affect Henry's performance.
This is the exact same person who flipped tires and pulled trucks up hills in the offseason as training at Alabama. Henry ended the 2015 season with 2,219 rushing yards and 28 touchdowns on 395 carries, navigating the Crimson Tide to an SEC championship and a national championship.
Throughout spring practice, he's been seen inside the player's facility lifting weights, managing his food intake and doing some cardio. Henry's will attend the Crimson Tide's A-Day game on Saturday, joining Reuben Foster, C.J. Mosley, Rolando McClain, Amari Cooper, Cam Robinson, Jonathan Allen, Andre Smith, Courtney Upshaw and a host of other former Alabama standouts.
Stephen M. Smith is a managing editor and senior writer for Touchdown Alabama Magazine.  You can "like" him on Facebook or "follow" him on Twitter, via @Smsmith_TDALMag.