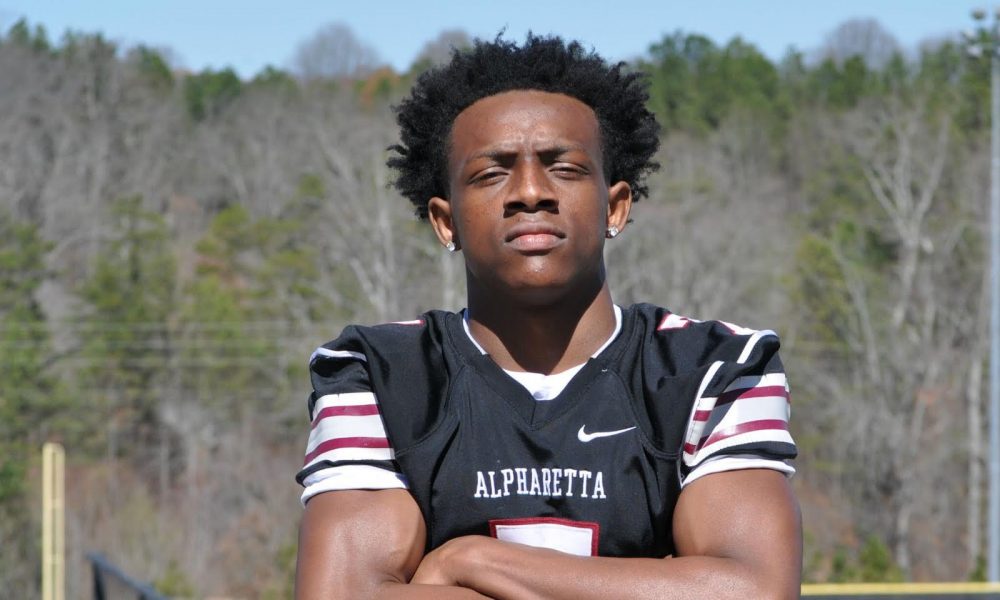 When your father is a 4 time Pro Bowler that used to play for the New Orleans Saints and you have just a smidgen of talent, you are considered to be a great recruit. However, Jaycee Horn is chock full of talent and the four-star cornerback has three SEC schools at the top of his list as of late. They are South Carolina as number one, Alabama is second, and third is the Volunteers of Tennessee.
Jaycee has expressed that you should not think that the South Carolina choice is rock solid. He grew up an Alabama fan and is still exceptionally interested in playing for the Crimson Tide.  The recruit out of Alpharetta, Ga says that South Carolina is recruiting him the hardest and that is why they are in the lead. However, he grew up an Alabama fan and he is invested in being a fan so much, that it is said he was absolutely devastated that Alabama lost to Clemson in the latest national championship game. Some have said that it was as if he was playing in that game.
This is an intriguing recruiting race to track mainly because of his little quirks that tie him to the program. He has been in contact with the team and he has talked to coaches, but as of right now he is a priority of the Gamecocks and he really likes that. However, I do not know how thrilled Will Muschamp was or could have been when Horn asked his famous father for a crimson suit for a dressy affair. Roll Tide Jaycee, Roll Tide.
Ty Pulliam is a recruiting analyst and contributing writer for Touchdown Alabama Magazine. You can follow him on Twitter @TDAlabamamagTy