Recruiting
Marese McBride: Could we see him in Tuscaloosa?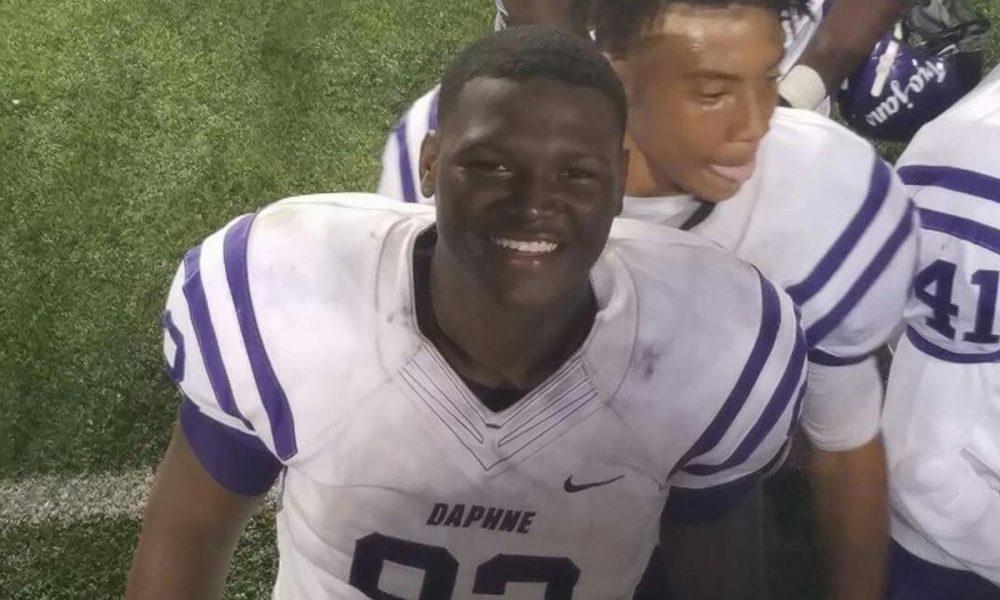 Daphne, Alabama
On an already loaded Daphne High School team that is just dripping with talent, we go back to their top notch, ridiculous defensive line. We have profiled "the engineer" Rashad Yelding– the astronomically smart scholar and astoundingly gifted athlete on the field and diamond. Now we move on to Marese Mcbride who by his game tape, plays with power and speed like an angry bear ready to maul you.
Mcbride has already three offers. Two of the three offers he has are from Division 1 schools Troy and Arkansas State and rightfully so. Mcbride is a terror on the defensive line. When he is not clogging up holes on the offensive line like Terrence Cody, he is getting off of his blocks and chasing you downfield, much like an angry, territorial grizzly bear would if you stepped on his turf. He has 5.0 speed in the forty yard dash but at 6'2″ and 267 pounds, he is extremely fast. I mean ridiculously fast. There aren't many game tapes you'll see where a defensive tackle runs down a running back that is going down the field at full speed. Mcbride's tape is full of plays like that. See for yourself: http://www.hudl.com/profile/5288983/marese-mcbride
Did I mention that he is also used on the field goal squad and he has blocked field goals? As far as a defensive lineman goes, you get the full package with Mcbride and he is sure to make an impact on any defensive line immediately after he steps on the field. Mcbride is a senior, so more offers will come pouring in after camps and other summer functions. Let us hope he gets an offer from Alabama, where 'Bama prides itself on a great if not sensational defensive line. It would be superb to see him stay in state and play high-level big time SEC football. Time will tell if he gets that opportunity.
Ty Pulliam is a recruiting analyst and contributing writer for Touchdown Alabama Magazine. You can follow him on Twitter @TDAlabamamagTy