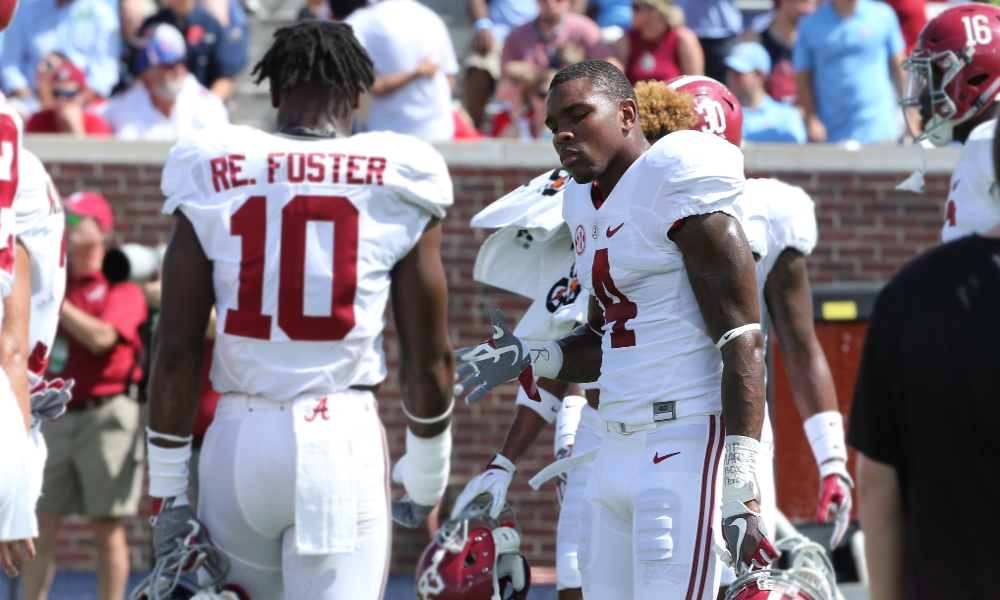 The annual release of the Madden NFL Video Game series by EA Sports is one that football fans spend months looking forward to. Along with new modes, features, and upgrades, the team at EA Sports do roster overhauls for each new edition to include the newly-drafted rookies. Nick Saban and the Alabama Crimson Tide put 10 players into the professional ranks through this year's draft, and others through free agency. Though most of the undrafted free agents remain unsigned, and therefore have no ratings yet, here is where each of the draft picks stand:
Name (Position, NFL Team): Overall Rating
Jonathan Allen (DE, Washington Redskins): 73 
Ryan Anderson (LB, Washington Redskins): 73
Marlon Humphrey (CB, Baltimore Ravens): 75
O.J. Howard (TE, Tampa Bay Buccaneers): 82
Dalvin Tomlinson (DL, New York Giants): 71
Reuben Foster (LB, San Francisco 49ers): 76
Eddie Jackson (S, Chicago Bears): 71
Cam Robinson (OL, Jacksonville Jaguars): 76
ArDarius Stewart (WR, New York Jets): 74
Tim Williams (LB, Baltimore Ravens): 71
Check out the ratings for every player on all 32 teams here. 
What are your thoughts on these ratings? Someone too low? Too high? Let us know in the comments section below.