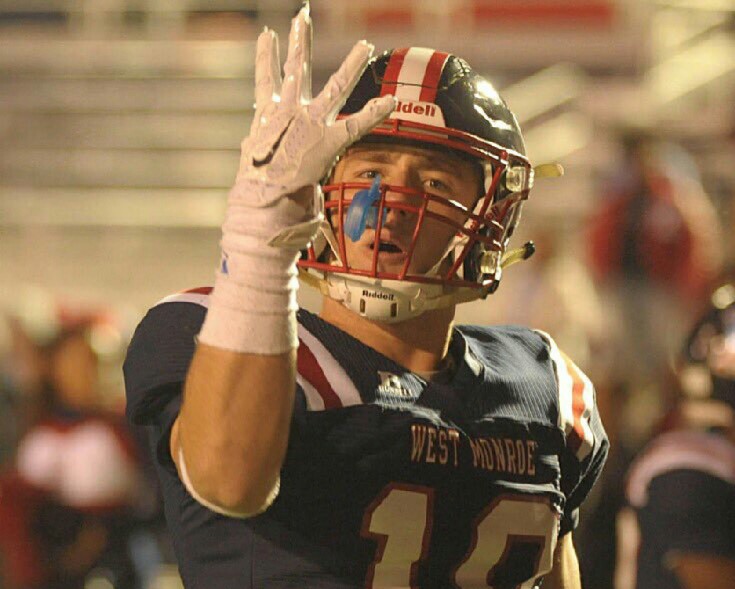 Speed like Christian McCaffrey and catching ability like Julian Edelman. Those are a few of the comparisons that Alabama's newest commit, Slade Bolden, has gotten over the last couple of weeks. Bolden narrowed down his choices to TCU and Alabama and after only one visit to Tuscaloosa he chose The Crimson Tide over The Horned Frogs.
Slade Bolden committed to Alabama on today.
Slade is a three star recruit according to most recruiting outlets. He is one of the best athletes in the 2018 recruiting class. Although, he will most likely be a slot receiver at the next level there are plenty of places where this guy could be a used as a weapon.
His speed and elusiveness allows him to be a perfect weapon in the special team games. This part of his game is very similar to former Tar Heel and current Dallas Cowboy return specialist Ryan Switzer. He also has some experience at lining up at quarterback in the wildcat formation. A few trick plays could be up Brian Daboll's sleeve with this addition to Alabama's roster.
Julian Edelman was one of the great receivers that Brian Daboll was able to work with during his time in New England. Bolden's similar skill set could flourished under a coach that has seen a player of his caliber progress.
Alabama has added its 8th player overall. They are 14 short of Nick Saban's goal of 22 players. August is shaping up to be a big month for The Tide.
Justin Smith is a Scouting/Recruiting analyst for Touchdown Alabama Magazine. You can follow him on Twitter, via @Jdsmith31Smith