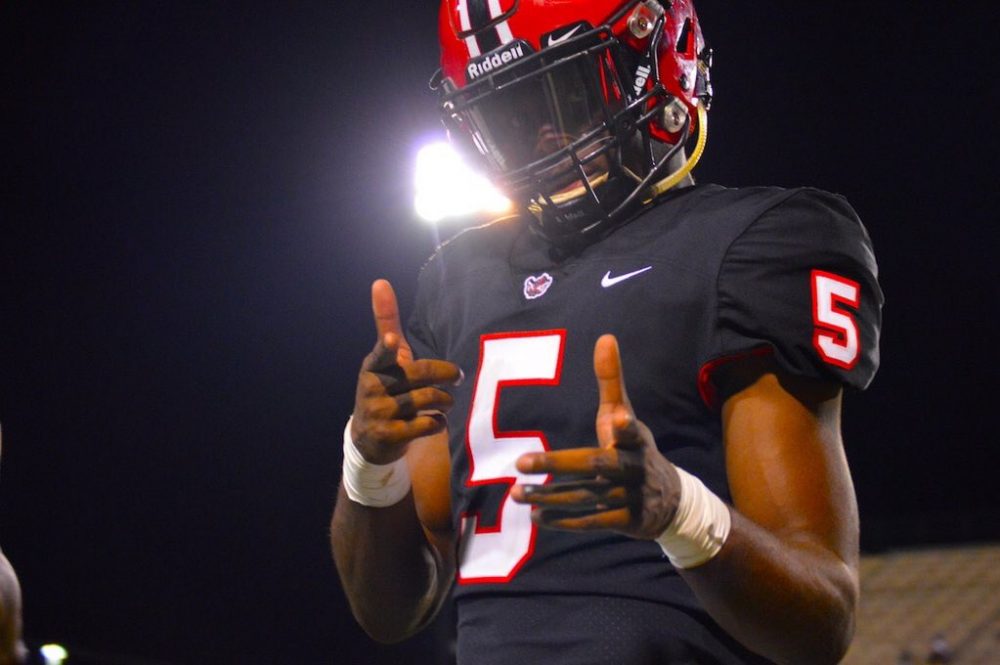 The season continues and Alabama targets continue to have impressive performances. Here are some of those guys  stats from week 6 of high school football regular season.
Justyn Ross
Ross had arguably his biggest games off the season. He helped his team to a 46-19 win.
3 Receptions, 74 Yards, 1 Touchdowns
1 Punt Return Touchdown
Coynis Miller
Miller continues to help his team to another win. He scored on a 5-yard run.
Seth Williams
Williams put together another outstanding performance in his impressive senior season.
5 Receptions, 201 Yards, 2 Touchdowns
Myles Mason
Mason continues to help Hewitt-Trussville on both side of the ball.
5 Rushes, 18 yards, 1 Touchdown
5 Tackles
Paul Tyson
As Tyson's recruiting heats up, his play on the field continues to impress.
20-30, 192 Yards, 3 Touchdowns