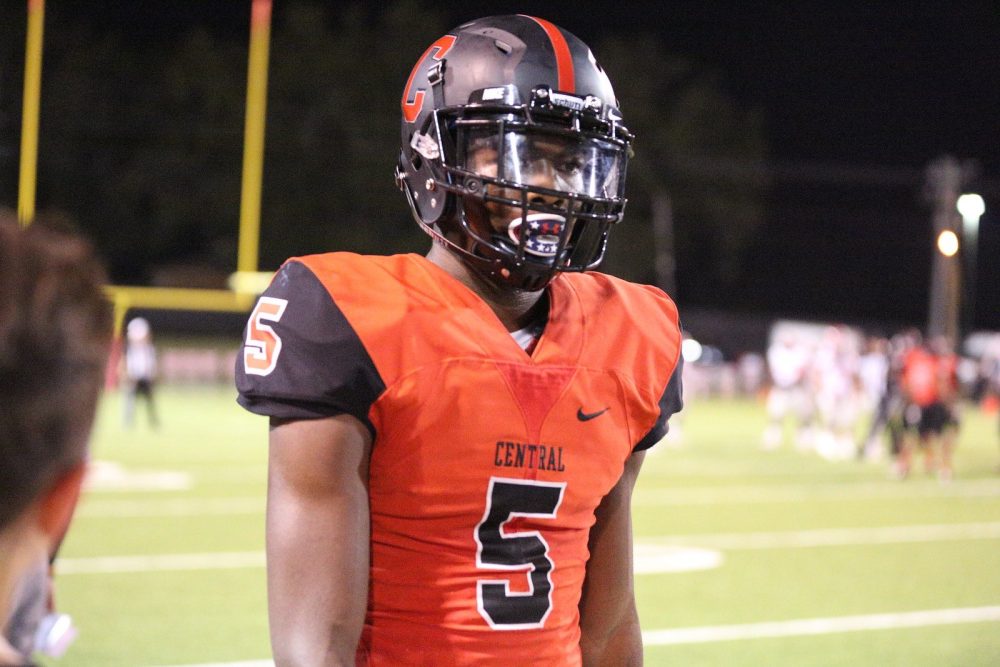 National Signing Day is drawing close and Alabama has their eyes on some outstanding WR. I will continue to break down Alabama's targets by position heading into NSD. In this edition, I will break down The Crimson Tide's wide receiver targets. Here are 3 Commitments to look out for on Wednesday.
Justyn Ross
Ross is a 5-Star recruit out of Pheonix City, Alabama. He is the #1 player in the state and is one of the top wide outs in the nation. He will choose between Alabama, Auburn and Clemson. Ross is an explosive playmakers that is dangerous with the ball in his hands. He has an impressive repertoire that is filled with some outstanding open field moves. The biggest strength of his game has to be his ability to fight for the ball in the air. This tool could help cover up some mistakes a quarterback might make. He will make his commitment on ESPN during the  1 p.m. hour.
Justyn Ross Ultimate Highlights
Jaylen Waddle
Waddle is a very special talent. The 4-Star WR is arguably the most dangerous down field threat in this class. He is one of the more shorter guys in this class at 5-feet-9-inches, but makes up for his lack of height with explosive speed and quickness. He will choose between Alabama, Texas A&M, Texas and Florida State.
Jaylen Waddle Ultimate Highlights
Jacob Copeland
Copeland is a 4-Star WR out of Pensacola, Florida. He is a product of Escambia High School; the same high school of NFL great, Emmit Smith, and former Alabama RB, Trent Richardson. Copeland is a strong runner with soft hands. His RB background gives him the ability to run with a lot of intensity.  Alabama is in a competetive battle with Florida to land this outstanding talent.         He will commit on ESPN during the 2 p.m hour.
2018 WR Jacob Copeland 2016 season highlight REMIX
Justin Smith is a Scouting/Recruiting analyst for Touchdown Alabama Magazine. You can follow him on Twitter, via @Jdsmith31Smith