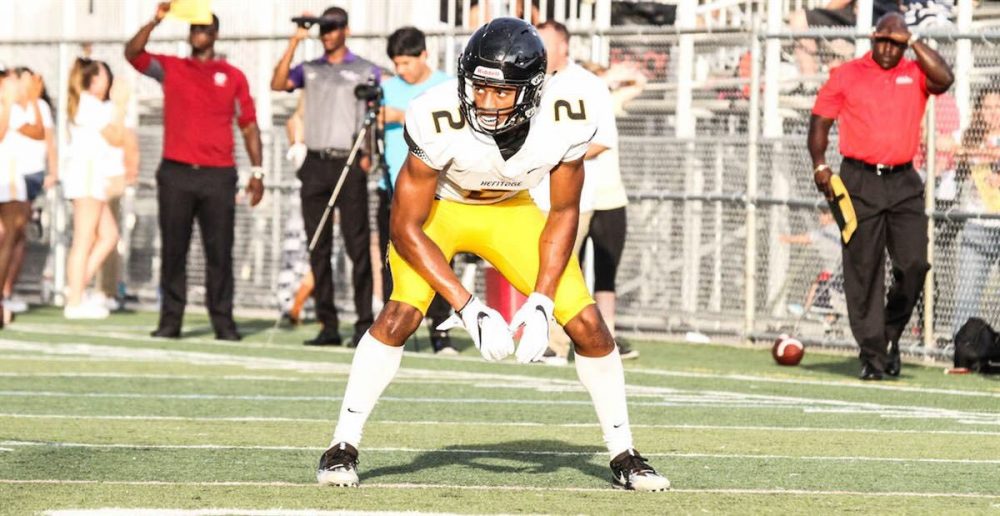 The secondary has been a huge focus for Alabama during this recruiting cycle. They lost some talented defensive backs this season and they are looking to replace them. I will continue to break down Alabama's targets by position. In this edition, I will focus on the secondary. Here are some Commitments to look out for.
Patrick Surtain
Surtain is the No.1 CB in the nation and the most sought after DB in this recruiting class. He is a lengthy guy that could honestly play in any part of the secondary. He doesn't mind coming down to help in run support and is very scrappy as he jumps at any chance to take the ball away. Surtain will be choosing between Alabama, Clemson, Miami and LSU. His Commitment will air on ESPN during the 10 a.m. hour.
2018 DB Patrick Surtain Jr. 2016 season highlight REMIX
Tyson Campbell
Campbell is also a 5-Star and is a teammate of Surtain. With him and Surtain both not committed to a school yet, it is a chance that could land at the same University. Campbell is great attacking the ball and reading plays. His high football I.Q. gives him the ability to figure out pretty early weather or not it is a run or pass. He will be choosing between Alabama, Georgia and Miami. His commitment will air on ESPN during the 10 a.m. hour also.
Tyson Campbell Ultimate Highlights
Eddie Smith
Smith is a 3-Star recruit out of Louisana. He is CB with a great pair of hands. He also plays very agressively. He competes for the ball in the air and comes down to lower the boom when a wide outs catches a pass underneath. His WR background gives him a advantage over some secondary players.
Eddie Smith Highlights: CLICK HERE
Olaijah Griffin
Griffin is a 5-Star recruit out of California and is the son of rapper, Warren G. He has great coverage skills and a personality all his own. Alabama will once again be competing against  some top schools to get this guy commitment, but Alabama does has the opportunity of early playing time on their side. His commitment will air on ESPN during the 1 p.m. hour.
ULIMATE HIGHLIGHTS 🎬 Olaijah Griffin - Son of Rap Legend Warren G - Top Corner On The West Coast
Isaac Taylor-Stuart
Taylor-Stuart a 4-Star CB out of San Diego. He is outstanding at pass coverage and has enough speed and agility to play bump and run coverage. He is also has the ability to come off the edge on a cornerback blitz. This is another one of those guys that could play multiple positions on the field.
Isaac Taylor-Stuart Ultimate Highlights