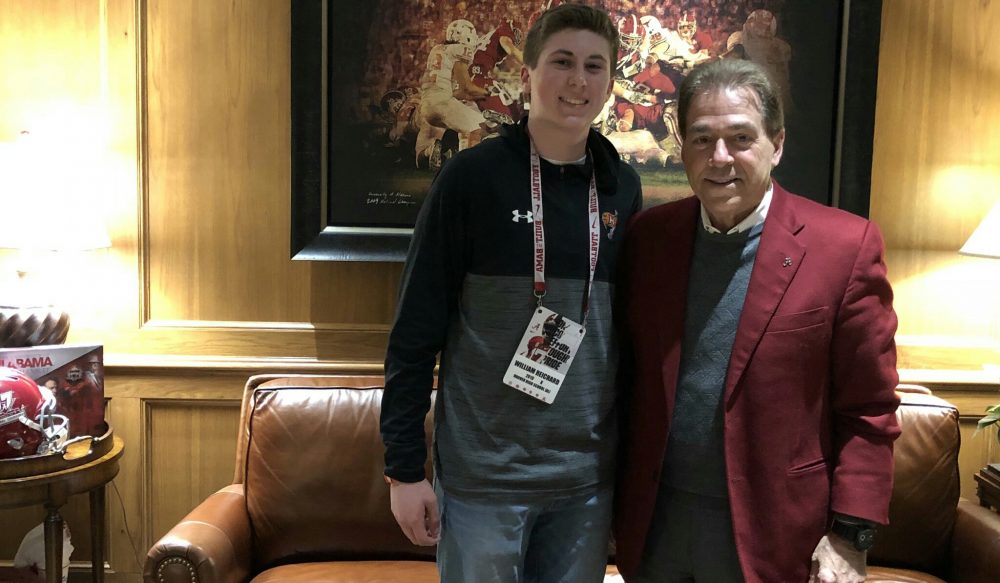 The No. 1 kicker in the 2019 recruiting class, Will Reichard, received an Offer from Alabama and it was a dream come true.
https://twitter.com/WillReichard/status/959938075018387457
"It felt great to get an offer from Alabama," Reichard said. "I've always dreamed about it and it is a blessing."
Reichard is a product of powerhouse, Hoover High School and is a 3-Star recruit.
Alabama has had some problems at the kicker position in the past and many fans have expressed their opinions about Alabama's recruiting tactics towards kicker. If the Tide could land Reichard in their 2019 recruiting class, he could be arguably one of the best kicker prospects the tide has landed during the Saban era.
LSU and Oklahoma are the only other schools to offer Reichard.
Justin Smith is a Scouting/Recruiting analyst for Touchdown Alabama Magazine. You can follow him on Twitter, via @Jdsmith31Smith