Recruiting
We Want To Know Which Enrollee You Are Most Excited To SEE!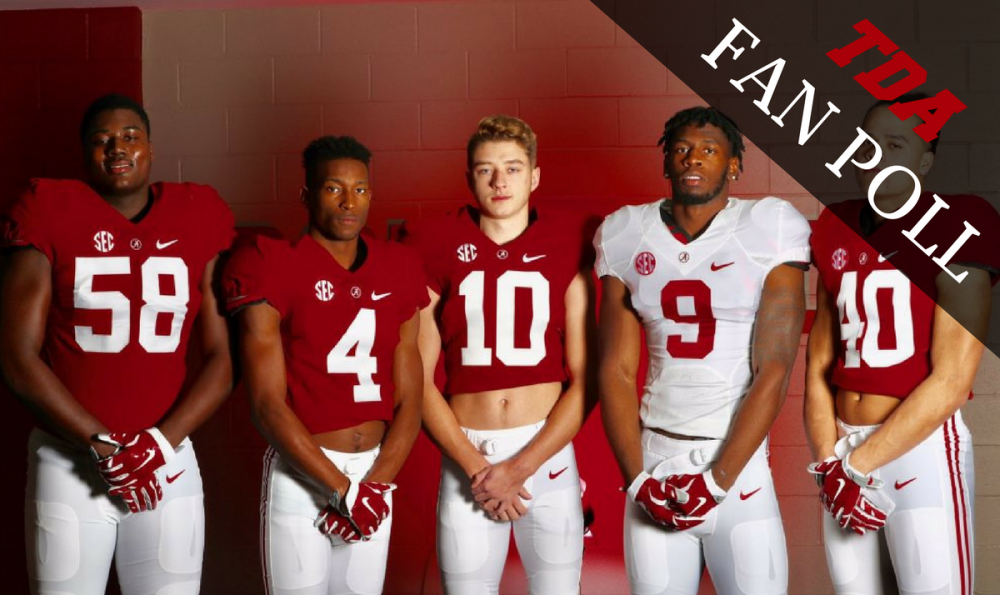 Alabama has a total of 4 early enrollees in its 2018 recruiting class. They all will look to get their career at Alabama off to a good start with a great performance at Alabama's annual spring game. Touchdown Alabama Magazine wants to know which early enrollee you are most excited to see on A-Day. Some information you need to know about each enrollee and the poll is below.
Make Your Vote Now!
*IF POLLS DOES NOT SHOW: CLICK HERE
Saivion Smith, Cornerback– Smith is a transfer from LSU that can play a huge role for The Crimson Tide in the upcoming season. He has played defensive back in the SEC and will bring experience to an Alabama secondary that is going to be pretty young. It is expected that he will be in Alabama's secondary rotation early and often.
Slade Bolden, ATH- Bolden was listed as an athlete during his recruitment and it is easy to see why. He embodies everything that you expect an athlete to be. He played every skilled position on the offensive side of the ball in high school and put up good enough numbers to be named Louisiana's 2018 Gatorade Player Of The Year. Alabama can play this guy in a variety of positions. He has even been seen working out with defensive backs this Spring.
Skyler Delong, P-Delong will have some big shoes to fill as he is expected to be Alabama's starting punter. He was ranked as the No.1 punter in the nation coming out of high school and has the potential to be a weapon for The Crimson Tide. The Alabama faithful knows all too well the advantage a good punter brings.  Delong will look to make a name for himself this season and a good A-day performance will get the ball rolling.
Stephon Wynn, DL- Landing Stephon Wynn was huge for Alabama. Especially, since the Tide would go on to land only three other defensive linemen in this class. Wynn is a monster at 6-feet-4-inches and 308 pounds. He is very aggressive and knows how to use his hands to shed blocks and make tackles. Alabama has not been afraid to put young defensive linemen in the fire early in the past, so Wynn has the opportunity to work hard and get into the rotation.