Recruiting
Alabama's Family Environment Plays A Huge Role In Recruiting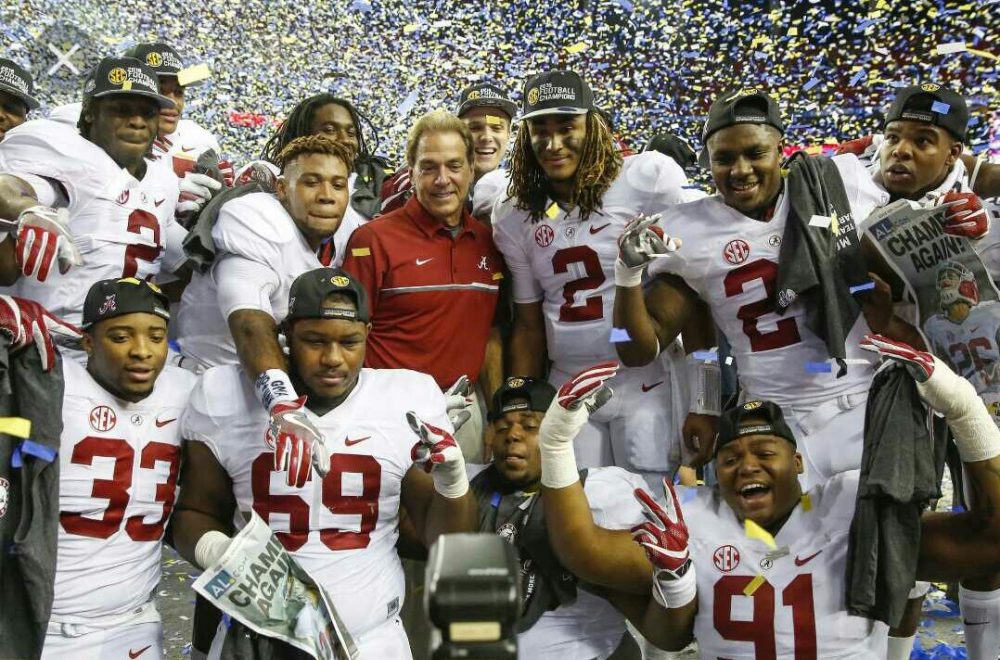 Recruiting is a tough and competetive business. Programs have to stay in front of the curve with state of the art facilities. Alabama has done this arguably better than anybody else, but the one thing that has separated The Tide from the competition is the family environment that they have been able to create.
Tuscaloosa is a special place that is full of memories and no one knows that better than former Alabama football players. That is why they are constantly seen floating around Alabama's facilities after their playing days are over.
Putting in work! @juliojones_11 @EJackson_4 @Anderson_365 @starbo06 @_bsims6 @jonessboyy pic.twitter.com/1QE6MOZhqh

— Scott Cochran (@CoachYeah) March 29, 2018
Saban has noticed this and recently expressed that it is something that he really appreciates in Alabama's football inaugral episode of "Shop Talk".
"The thing I don't get to say much that makes me feel the best is that all you guys that played over the last 11 years that I have been here, everybody likes to come back," Saban said. "That's the most important thing to me, that you guys enjoy coming back. That means you had great experiences here, you appreciate the people who help you here, you come back to help the next guy. That spirit makes it special."
Recruits also notice this about Alabama and express that its one of the things that stands out to them. Many guys are searching for the place that makes them feel most like family and Alabama has strived to do just that. It's one of the reasons why they are such a huge player in the world of recruiting.
Justin Smith is a Scouting/Recruiting analyst for Touchdown Alabama Magazine. You can follow him on Twitter, via @Jdsmith31Smith