Recruiting
Saban Speaks On Misconceptions About Alabama Football In "Bama Cuts" Episode 1 Part 2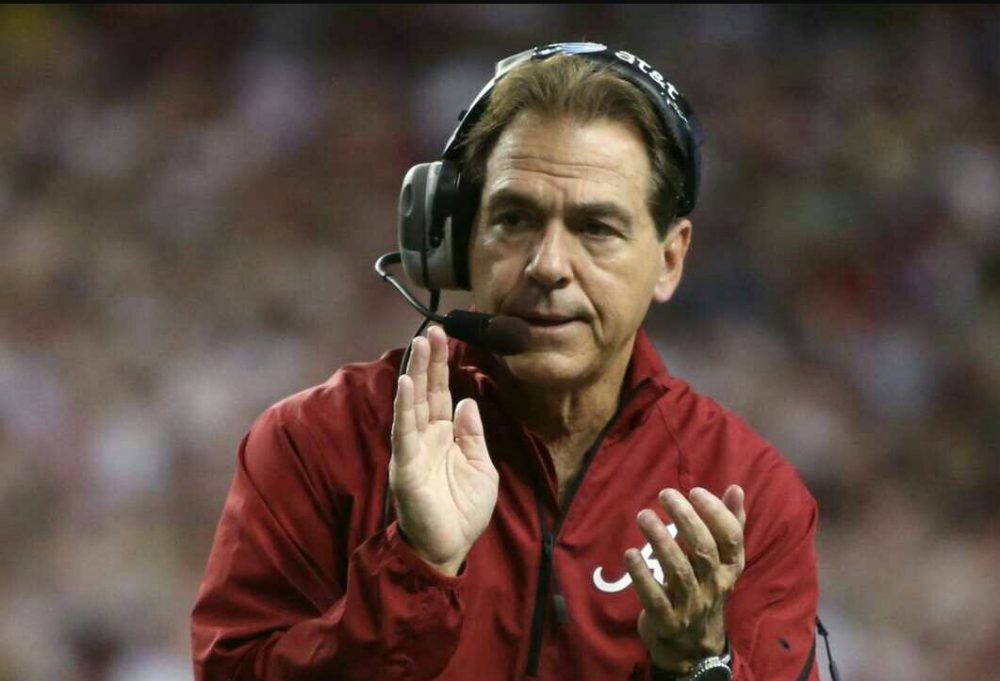 Alabama released part two of the first episode of "Shop talk" under a new name, "Bama cuts", on Wednesday and there is a special message for recruits included.
In this episode, Nick Saban is joined by former Alabama players Julio Jones, Eddie Jackson, Ryan Anderson, Calvin Ridley and Alabama's strength and conditioning coach, Scott Cochran. They discussed several topics but the one recruits should take heed to is their discussion of the misconceptions about Alabama football. This discussion was brought up by coach Cochran when he expressed that one of the things he sees in recruiting is some players are surprised when they see how Alabama is run with their own eyes. Saban chimed in to express his feeling about the misconceptions about Alabama football.
"I still think there are myths about Alabama football," Saban said. "There are myths out there that people get told they can't play here. People get told things that are not exactly right."
Many have expected that other programs tell recruits similar statements to the one Saban brought up, but Alabama players know and believe that the best players will play. Jones quickly enter back into the conversation to tell what it's like competing for playing time at Alabama. His response was to when NFL players ask him about playing at Alabama.
"If you can play, you're going to play,", Jones said. "You have to be accountable. You can have all the talent in the world, but if you are not going to listen, you are not going to be in the right place every time and things like that, and be accountable and do your job properly, you are not going to play."
Alabama track record has shown that they let the best players play no matter what age they are and one can bet this is something that they will continue to strive to do.
Justin Smith is a Scouting/Recruiting analyst for Touchdown Alabama Magazine. You can follow him on Twitter, via @Jdsmith31Smith