Headline
Payne to NFL Network: Redskins getting a player who 'knows how to win'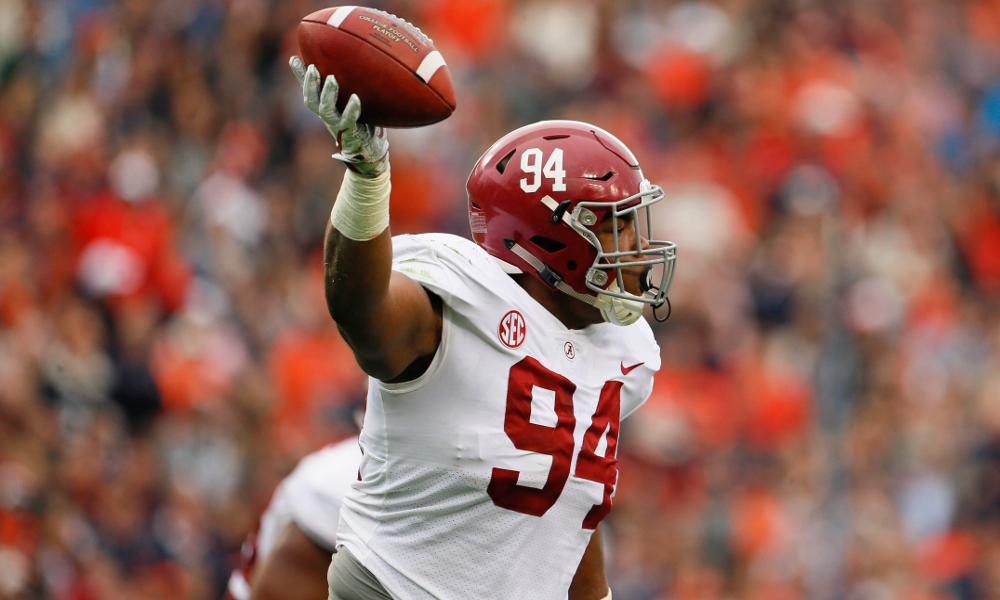 Washington is getting a winner.
That's what Da'Ron Payne wants the Redskins to know after taking the run-stuffing defensive tackle 13th overall in this year's NFL Draft.
"Uh you're getting somebody that knows how to win and what it takes to win and uh, I'm just gonna come in and plug that middle up," Payne told NFL Newtork. "You know, we're gonna stop that run and we're just gonna dominate in the trenches."
Payne will pair with former Tide teammate Jonathan Allen on Washington's defensive line, and is joined in this Redskins Draft class by former SEC foe and ex-LSU running back Derrius Guice.