Headline
Alabama should be well represented in tonight's NFL Draft first round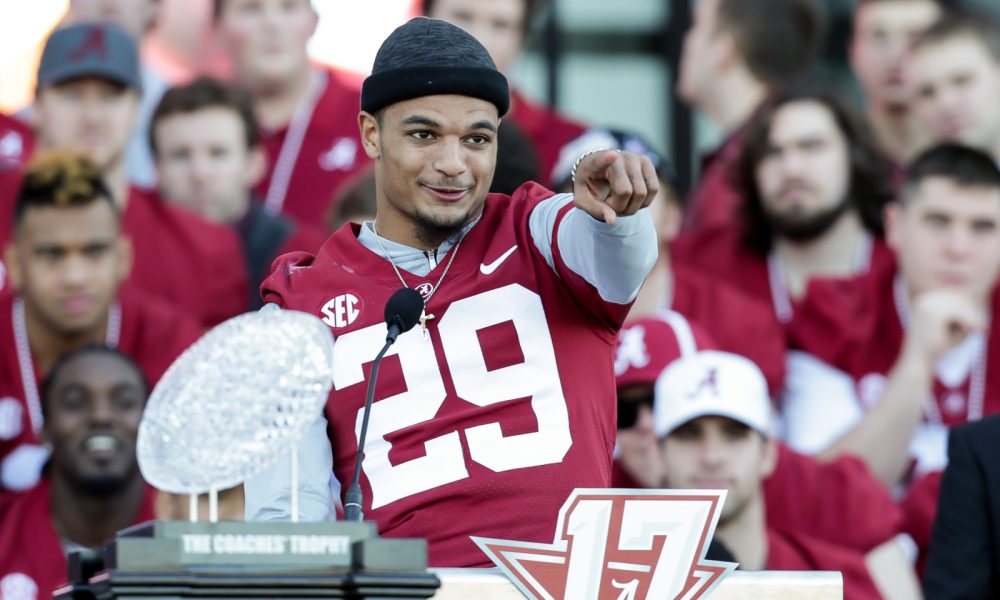 For those of you (like me) who've long waited with bated breath for the start of the 2018 NFL Draft, that edge-of-your-seat impatience is about to dissipate.
The National Football League's annual selection extravaganza kicks off tonight, with the bulk of the buzz surrounding which quarterback will go where, and what will prove the pro destination of scintillating running back Saquon Barkley. On the University of Alabama front, expect to hear the names of at least three former Tide players get called before the conclusion of Round 1.
Versatile defensive back Minkah Fitzpatrick, who could star at either safety or cornerback at the next level, should be the first Nick Saban product off the board, likely getting scooped up among the top 10 picks.
Then you have Daron Payne and Calvin Ridley. The former is a stout run-plugging defensive tackle with a moderate amount of penetrating ability to knife into the backfield for a sack or running back take-down. The latter is a wideout who conjures memories of another ex-Alabama pass-catcher (Amari Cooper), considering his game-breaking speed and sharp route-running. Both guys will probably be gone before the second round gets going.
Then there's Rashaan Evans, a speedy linebacker who could sneak into Round 1 to give the Tide a quartet of alumni taken within the first 32 picks.
The first round will air tonight beginning at 7:00 Central, with coverage provided by ESPN and NFL Network.