Recruiting
Jacoby Pinckney Enjoyed His Alabama Visit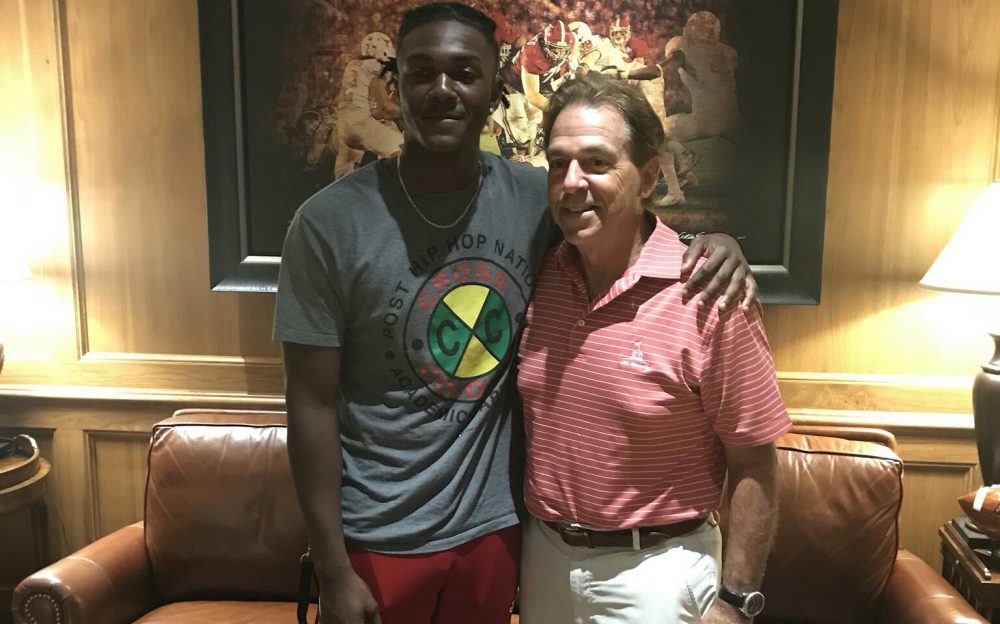 Jacoby Pinckney took his first visit to Tuscaloosa last weekend after receiving an offer on last month. The Crimson Tide did not disappoint.
Pinckney visited several facilities on campus throughout his visit.
"Their facilities are top of the line," Pinckney said.
The South Carolina-native is a 3-Star recruit and is one of the top players in the state of South Carolina.
Pinckney really enjoyed his time in Tuscaloosa, especially the conversation he had with Saban.
"Our conversation went good," Pickney added. "It was very productive. It meant a lot to even talk to him. He is the pinnacle of college football coaching."
The native will drop his top schools soon, which should include the Tide. That will be some huge news for the Tide as Pickney has a plan for every school on his list.
"I will be taking official visits to all the schools on my top school list," Pinckney said.
The Tide wants to add a couple of wide receivers to their 2019 recruiting class and Pinckney could be a nice addition. Touchdown Alabama Magazine will keep you updated on his recruitment and everything Alabama football.
Justin Smith is a Scouting/Recruiting analyst for Touchdown Alabama Magazine. You can follow him on Twitter, via @Jdsmith31Smith