Recruiting
Terry Lambert is Ready To Accept The Alabama Football Challenge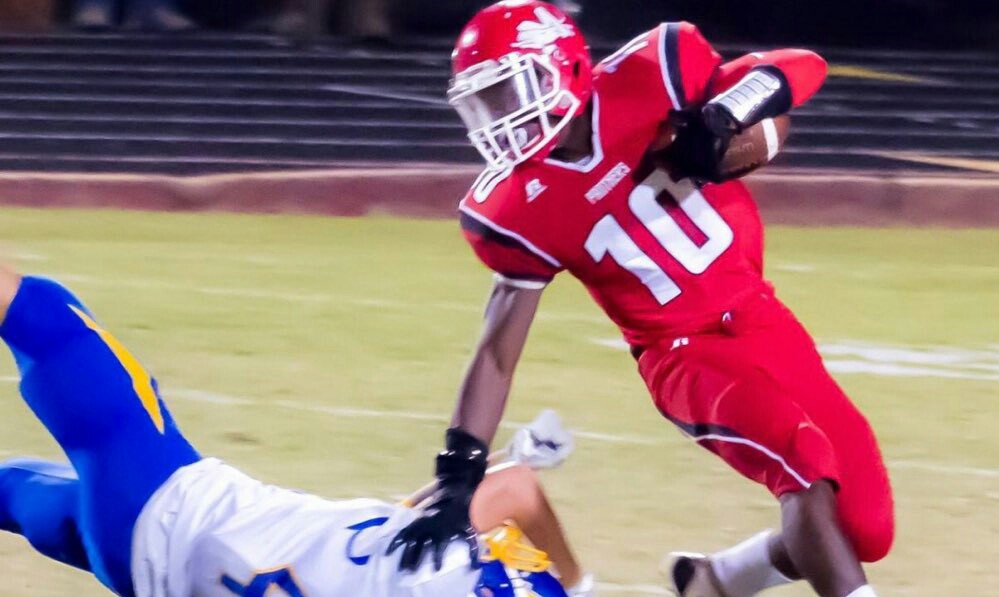 Terry Lambert remembers praying to God and asking for just an opportunity to play Division 1 football at a high level and on October 14, 2017, that opportunity presented itself.
Blessed to receive a Preferred Walk-On from the University of Alabama!! #rolltideroll #gocrimsontide #alabamarecruiting #alabamafootball pic.twitter.com/vtZbrVUC3J

— Hotep Nazirite Samson💪🏾🤴🏾 (@Theterrylambert) October 14, 2017
Lambert received a preferred walk-on offer from Alabama. He knew at that moment, God was listening and his hard work was paying off but the competitor in him made him want to grind for something more and hopefully receive a scholarship offer from the Tide. Although Lambert held a preferred walk-on offer, he felt he wanted more and that is when god begin to speak to him.
"God told me," Lambert said. "Alright now Terry, you asked for an opportunity to show your better than these four and five stars and you got it. Every since then,  I have  been cool about it,"
Lambert is a 3-Star ATH out of Arkansas. He holds scholarship offers from Howard, Central Arkansas, Hasting College and Avila University. He is grateful for all offers he has received but believes an opportunity to play for Alabama is too huge to give up.
"Everybody was pounding me," Terry said. "They were constantly telling me, Alabama offered everyone else a scholarship and you preferred walk-on.  I'm just blessed to have an opportunity to play for the No.1 football team in America under the No.1 coach in college football."
The doubts of others are something Lambert is used to hearing. Fortunately, Terry has also heard a coach say something time and time again that now serves as motivation for him.
"Nick Saban always says he wants the best 11 guys to play, no matter what," Lambert added. " That's what separates Alabama from all these other schools. Saban doesn't promise starting positions. He promises guys the opportunity to be the best athlete they can be. That is why some guys don't want to come to Tuscaloosa. I just want to compete and become the best athlete that I can be and hopefully join the Crimson tide under Saban and win a couple of national championships,"
Walk-ons have had success under Saban. Levi Wallace was the latest Tide player to accept the walk-on challenge and enjoy the benefits of working hard and enjoying the process. Lambert feels he can have similar success if he continues to work hard and keep his faith. The feeling that Tuscaloosa gives him is something he doesn't want to let slip away.
"Every time I go to Alabama, I feel that positive energy and that championship mindset," Lambert said.  "It is just a competitive spirit around Mal Moore."
Alabama is still at the top of Lambert's list but he is still going to weigh some of his options, so he makes the best decision for him. Touchdown Alabama Magazine will keep you updated on his recruitment.