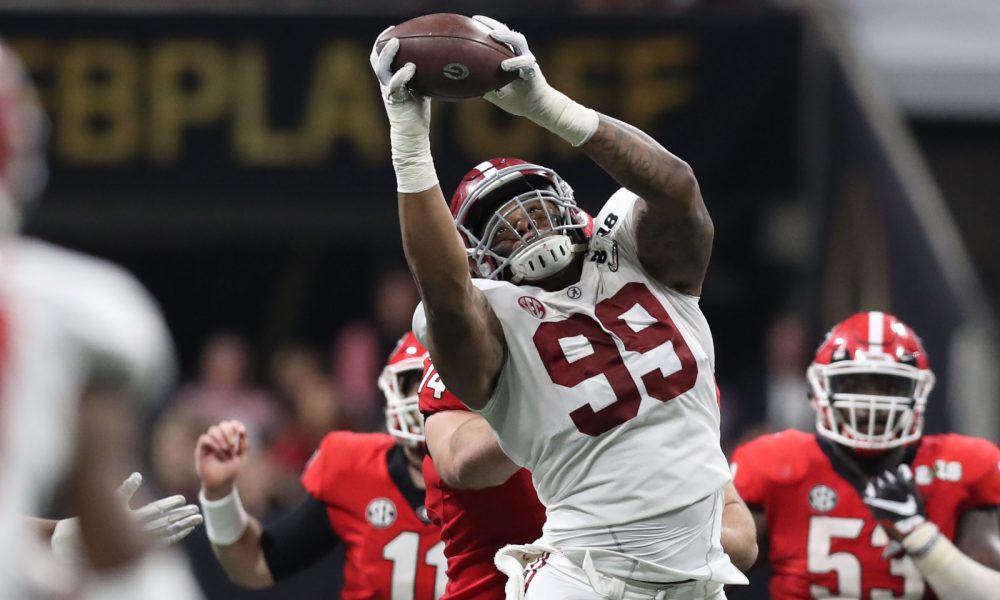 This football season Touchdown Alabama Magazine will provide 2019 NFL Draft updates and projections for Alabama players who are eligible and worthy of consideration. This tool is intended to give our readers as much information as possible before the annual selection off
After watching multiple game films on each player, I offer analysis on their strengths and weakness, while identifying where they potentially fit in the NFL. These are my sole observations and I stand to be corrected if wrong.  We strongly encourage our followers to voice their thoughts on any Alabama player that could be in this year's NFL Draft. Reader feedback is always welcomed and acknowledged on our site.
We'll also track the draft trends following each player. Players rise and fall up draft boards, and at Touchdown Alabama Magazine, it's our job to inform you and keep you up to the minute. TDA will give you updates and reports from around the NFL scouting world regarding Alabama players who are draft worthy. Not to mention, weekly performance reviews on player production and developments throughout the course of their respective college football seasons. Each player page is SUBSCRIBER ONLY and can be found under the Alabama in the NFL tab.
Linebacker Mack Wilson's profile is the only page that is free and available to all of our readers. You can check it out here: https://tdalabamamag.com/mack-wilson-jr/