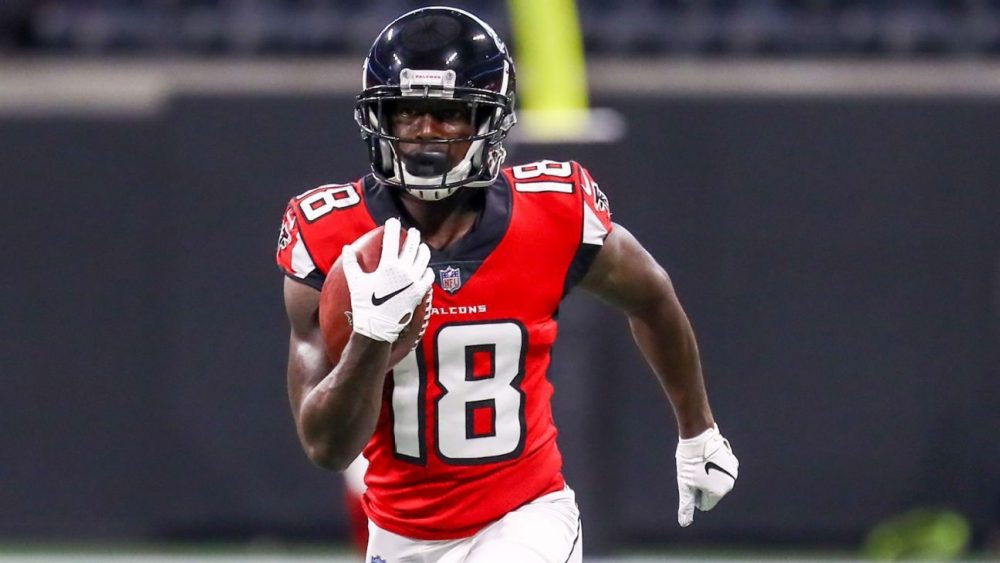 Calvin Ridley is in his own class of 2018 rookie wide receivers. Soon, the first-round pick from Alabama will be in the same tier as Julio Jones, Antonio Brown, and Deandre Hopkins. He has a knack for finding the end zone and it showed in the Falcons high-scoring 37-36 loss to Cincinnati.
Sunday against the Cincinnati Bengals, Ridley extended his games with a touchdown streak to three. This week, was also the first time in his short career with consecutive games of scoring two or more touchdowns. Last week, he caught 7 passes for 146 yards and three touchdowns. Sunday afternoon he had 4 receptions for 54 yards, while adding two more touchdowns.
The 6th touchdown for Calvin Ridley this yearhttps://t.co/OOF7u2o6nH

— Dov Kleiman (@NFL_DovKleiman) September 30, 2018
Ridley's rookie season is sensational and could end up being historic. Through four games, he has six touchdowns receiving. The rookie record for receiving touchdowns is 17, held by 2018 NFL Hall of Fame inductee, Randy Moss. At this rate, Calvin is on pace to catch 24 touchdowns.
Barring any injury or rookie wall, all of the things mentioned above could happen. Calvin Ridley is a special player capable of changing the game when the ball in his hands.  The Falcons fell to 1-3 on the season and will face Pittsburgh in week 5.