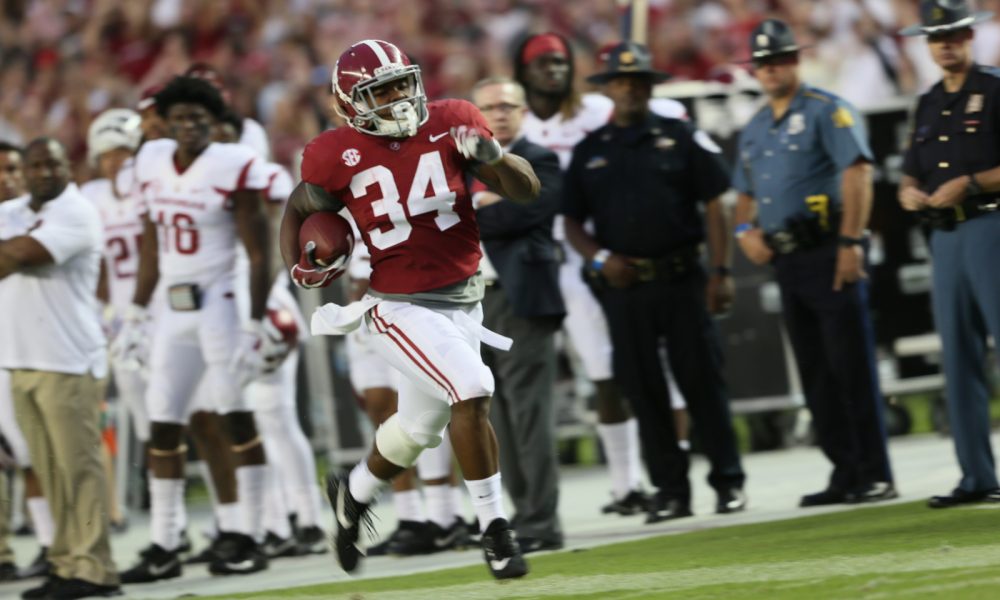 Tuscaloosa, AL — The 2018 college football season has gotten off to a red-hot start for the Alabama Crimson Tide. So hot that the attention span for Tide fans gets shorter by the game with each Alabama victory. And Alabama running back, Damien Harris has taken notice.
The mass exodus that continues to happen well before the ending of an Alabama contest appears to be getting to the senior star back. He took to Twitter to express his sentiments after seeing a picture shared by another user. Take a look at the photo along with what Harris had to say.
https://twitter.com/DHx34/status/1046898653229662209
Is there a remedy to this situation? Whatever it is, Harris along with his teammates are hoping to fix it.